Lib Dems to stand aside for Dominic Grieve at next election in 'Remain alliance'
6 October 2019, 08:32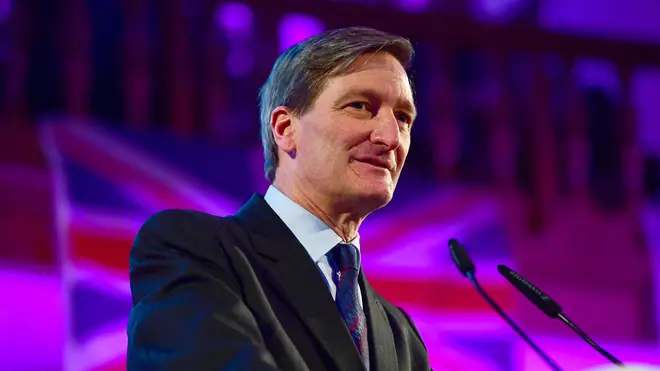 The Liberal Democrats will stand aside for former Attorney General Dominic Grieve at a general election, in which he says he will stand as an independent candidate.
The MP, who represents the constituency of Beaconsfield, told the Sunday Times that he was "grateful" for the move, which the paper branded a "Remain alliance."
It is thought the same could happen elsewhere, with the Green Party also looking to support Remain MPs by not putting forward candidates.
Mr Grieve was effectively kicked out of the Conservative party when he lost the whip in September for voting to block a no-deal Brexit.
The controversial move by Boris Johnson meant 21 MPs, including two ex-Chancellors and eight former Cabinet ministers, would be unable to stand for the Tory party at the next election.
Speaking to the Sunday Times, Mr Grieve said: "If there is going to be a general election prior to Brexit being concluded my view is that, in those circumstances, if I can't stand as a Conservative candidate I will stand as an independent.
"It's up to other political parties to decide whether they wish to put up a candidate.
"My understanding is that the Liberal Democrats will decide not to do so, for which I am grateful. I believe that will be helpful.
"I have also had supportive emails from people who voted Labour in 2017."
Mr Grieve was a key figure in the campaign to stop Brexit, proposing an amendment to make it harder for Boris Johnson to force the UK out of the EU without a deal which was passed.
The move came as former Conservative health secretary Stephen Dorrell defected from Change UK to the Lib Dems.
He was a Conservative MP for 36 years and served as a minister in the Margaret Thatcher and John Major governments.
In 2019, Mr Dorrell left the Tories and joined Change UK, where he stood in the European Parliament election for the West Midlands constituency, but failed to get elected.