Labour MP Told To Apologise To Prince Harry Over Helicopter Slur
27 September 2017, 10:07 | Updated: 27 September 2017, 10:32
A Labour MP is facing demands to apologise to Prince Harry after wrongly claiming he failed his helicopter exam as part of a rant against the Royal family at the Labour Party Conference.
Emma Dent Coad, the Corbynista MP for Kensington, has faced demands to apologise to Prince Harry  after she wrongly claimed he failed his Army helicopter exam.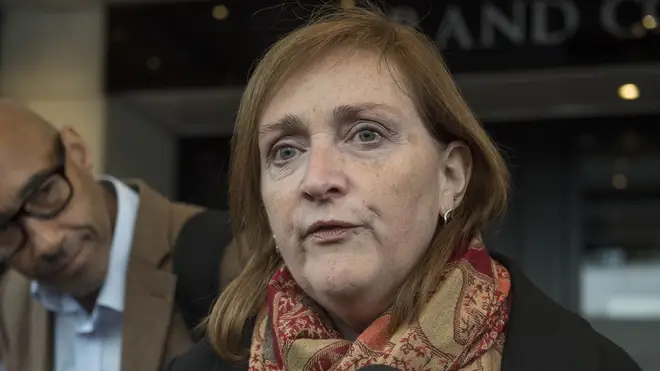 The recording comes from an anti-monarchy fringe event here in Brighton. But it's plain wrong.
Harry was qualified as a Apache helicopter gunship pilot when he was deployed to Afghanistan as a gunner and he flew numerous combat missions.
Harry is currently in Toronto hosting the Invictus Games for wounded soldiers. None of this of course made it into Emma Dent Coad's rant.
Like Prince Harry, the Duke and Duchess of Cambridge, William and Kate, are her constituents. But that did not stop Emma Dent Coad criticising four-year-old Prince George for the way he is dressed. 
There was also slur against Kate, whom she likened to a character out of the US reality television programme, the Kardashians.
And when she asked what the future of the monarchy should be, the delegates all chanted "guillotine, guillotine".
I have contacted Ms Dent-Coad for comment, but have yet to hear back from her.