Tory MP Says He "Feels Sorry" For Sir Michael Fallon
3 November 2017, 15:12 | Updated: 3 November 2017, 15:15
A Conservative MP has told LBC he feels sorry for Sir Michael Fallon after the Defence Secretary resigned amid the sleaze scandal engulfing Westminster.
Sir Michael said his past behaviour had "fallen short" of standards expected by the UK military in his departure letter to Theresa May on Wednesday.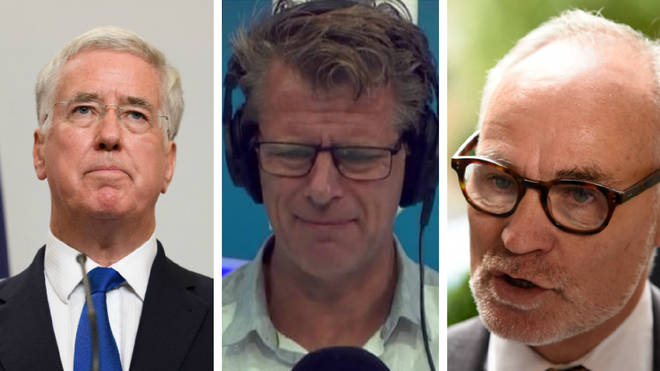 He became the first politician to quit following recently revealed claims of sexual harassment in Parliament and has since been replaced by Chief Whip Gavin Williamson.
Speaking to Andrew Castle on Friday, Crispin Blunt Sir Michael's departure would be a big loss to the Cabinet.
The MP for Reigate said: "He was a first-rate Defence Secretary and has done a very good job.
Mr Blunt added: "I don't think it's done anyone any favours the way he has left office."
Watch the interview above.