Husband Of Nazanin Zaghari-Ratcliffe Speaks To LBC About Her Condition In Iranian Prison
25 November 2017, 10:59 | Updated: 25 November 2017, 12:05
Nazanin Zaghari-Ratcliffe was set to be released in November, but could be imprisoned for another five years after comments by Boris Johnson.
Richard Ratcliffe spoke to LBC from a vigil being held for his wife in Hampstead, London.
Nazanin Zaghari-Ratcliffe is set to be tried on new charges after the Foreign Secretary Boris Johnson misspoke and falsely claimed that she was in Iran to teach journalists . 
Ratcliffe told LBC's Matt Frei that he had been in touch with the Foreign Secretary Boris Johnson and had asked him to go to Iran before December 10th, the date set for Nazanin Zaghari-Ratcliffe's new court case.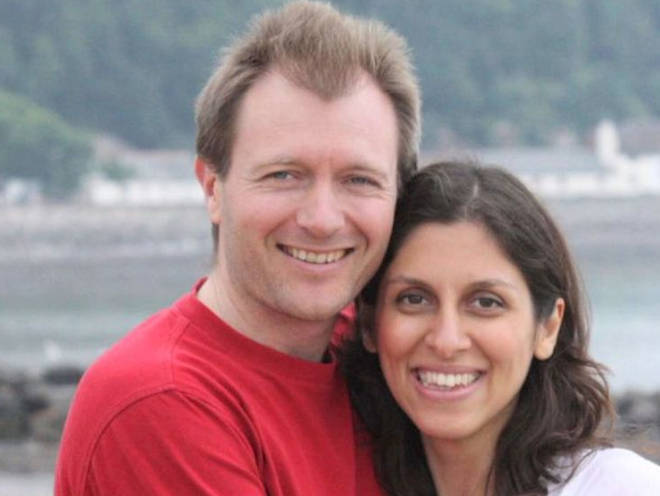 Ratcliffe said that he had yet to hear whether Boris Johnson would be going to Iran, and whether he would be allowed to accompany him on the trip to meet his wife.
This week marked the six hundredth day that Zaghari - Ratcliffe has been in an Iranian prison on national security charges. Richard told LBC that it's important "that we solve" his wife's case. 
When asked by Matt Frei if the new trial was directly related to the Foreign Secretary Boris Johnson's comments mistakenly saying that Nazanin had been in Iran to teach journalism Ratcliffe said that we would only know once his wife was put in front of a judge.