Ukip Leader Gerard Batten Insists He's Not Right-Wing
23 July 2018, 15:45
The leader of Ukip Gerard Batten has insisted he is not right-wing.
Mr Batten claimed his previous remarks that Islam is a "death cult" and the "most regressive force on earth" were "statements of fact".
In an interview with Ian Collins, Ukip's chief added that former EDL leader Tommy Robinson was not a "right-wing figure".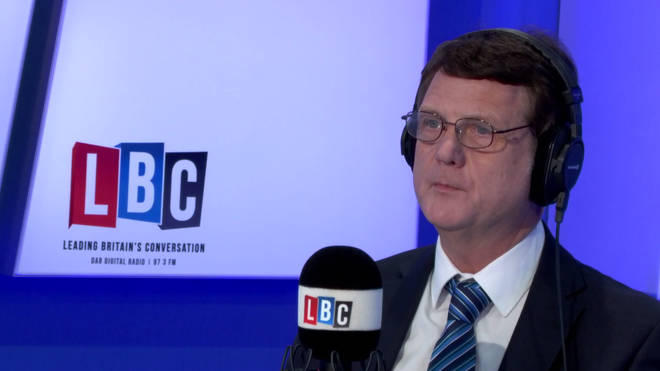 It's after YouGov poll found voters opposed to Theresa May's Brexit plan were willing to turn to Ukip or parties of the far-right.
The survey also found the public believes Boris Johnson would handle the Brexit negotiations better and should lead the Conservatives into the next election.
But, Mr Batten insisted his party was neither left nor right, adding Ukip was the party which has "policies that make sense".
He told LBC: "The people who are flocking to join us are ordinary, decent, family people from around the UK who are sick to death the political establishment doesn't pay any attention to them or their fears."
Mr Batten added: "We are not right, we are not left, we are just right about the issues - policies that make sense."