Boris wins Brexit battle
14 September 2020, 22:33 | Updated: 14 September 2020, 23:38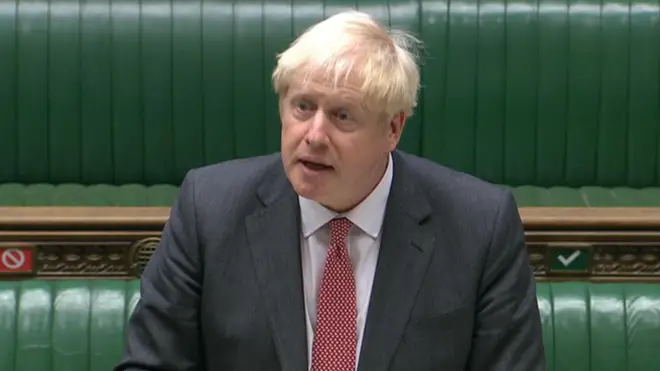 MPs have voted to clear Boris Johnson's controversial Brexit Bill through its first hurdle in the House of Commons.
The Internal Market Bill was passed through Parliament by 340 votes to 263 - a majority of 77.
As he took to Commons earlier this afternoon, Mr Johnson said his new legislation would act as a "safety net" to prevent the EU blocking food exports from the British mainland to Northern Ireland.
But the Prime Minister faced some rebellion due to the controversial Bill after the government admitted earlier this week it could break international law.
However, Mr Johnson has insisted it is "critical" to ensure goods flowing between Northern Ireland and Great Britain are uninterrupted.
Opposition had come from all sides of the political spectrum including from Conservative former prime ministers Theresa May, Sir John Major and Lord Howard.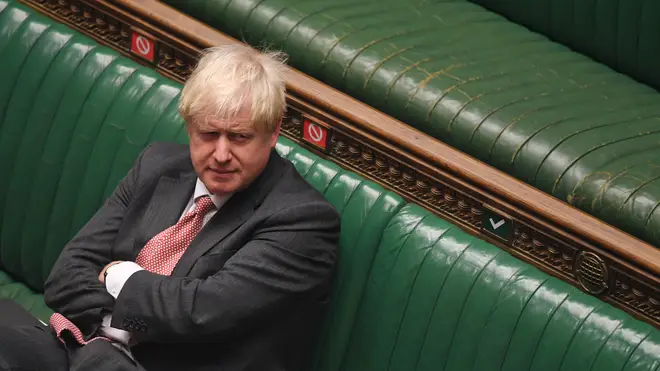 Mr Johnson's former Chancellor Sajid Javid also earlier said he would be voting against his government, saying it was "not clear" why it was "necessary" for the government to break international law.
MPs will begin detailed line-by-line scrutiny of the Bill on Tuesday, with votes expected next week on amendments to the Northern Ireland provisions which some Tories may back.
Read more: Boris Johnson and Ed Miliband trade blows over controversial Brexit Bill
Read more: Tory MP Tobias Ellwood "cannot live with" a Brexit Bill that breaks international law
Read more: Sir Keir Starmer: Boris Johnson is 'all over the place' on Brexit
Even before the debate began, former prime minister David Cameron expressed his "misgivings" and former chancellor Sajid Javid and former attorney general Geoffrey Cox said they could not support the overwriting of the Withdrawal Agreement.
The intervention by Mr Cameron - who said passing legislation which breaks international treaty obligations was "the very, very last thing you should contemplate" - means all five living former prime ministers have spoken out against the Bill.
In the Commons, Mr Johnson - who took the unusual step of opening the debate himself - said the "protective" measures were necessary because the EU was now trying to "leverage" the Northern Ireland protocol in the talks on a post-Brexit free trade deal.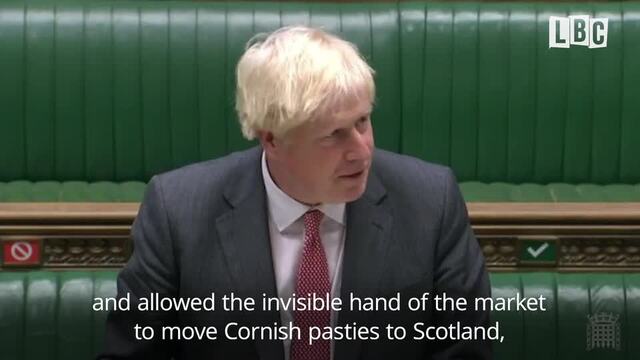 Boris Johnson opens the debate over the UK Internal Market Bill
He said Brussels negotiators were threatening to ban the sale of UK agri-food products anywhere in the EU, creating an "instant and automatic" prohibition on the movement of such goods from Great Britain to Northern Ireland.
"Absurd and self-defeating as that action would be even as we debate this matter, the EU still have not taken this revolver off the table," he said.
Mr Johnson said some on the EU side even wanted to designate all goods moving from Britain to Northern Ireland as being "at risk" of entering the EU single market, making them liable to EU tariffs.
He said it could mean levies of 61 per cent on Welsh lamb, 90 per cent on Scottish beef and 100% on Devonshire clotted cream, and would "carve tariff borders across our own country".
"We cannot have a situation where the very boundaries of our country could be dictated by a foreign power or international organisation," he said.
"No British prime minister, no government, no parliament could ever accept such an imposition."
Mr Johnson and Ed Miliband clashed in the Commons earlier this evening, as the former Labour leader stood in for Sir Keir Starmer had to go into self-isolation after one of his household showed symptoms of Covid-19.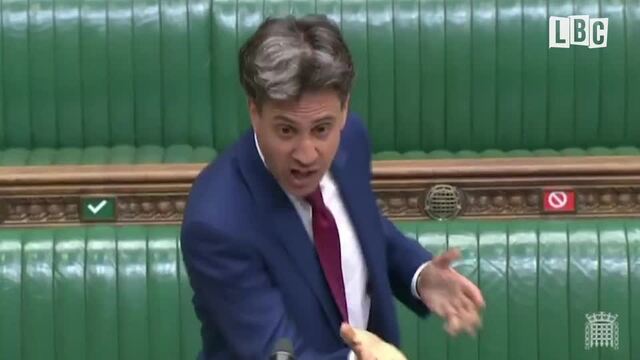 Ed Miliband blasts Boris Johnson over Internal Market Bill
Mr Miliband gave an impassioned response to the prime minister potentially breaking international law.
He said: "If there is one thing we are known for around the world, it is the rule of law. The country of the Magna Carta, the country that is known for having the mother of all parliaments, the country that out of the darkness of the Second World War helped found the United Nations.
"Our global reputation for rule-making, not rule-breaking, is one of the reasons we are so respected around the world."
Mr Miliband added: "There are two questions at the heart of this Bill and why we'll be opposing it tonight."First, how do we get an internal market after January 1 within the UK while upholding the devolution settlements which have been a vital part of our constitution now for two decades and are essential for our union?
"And secondly, is our country going to abide by the rule of law? A rules based international order for which we are famous around the world and have always stood up.
"These are not small questions, but go to the heart of who we are as a country and to the character of this government."