Tommy Robinson Protesters Interrupt Sadiq Khan At State Of London Debate
28 June 2018, 21:10 | Updated: 23 October 2018, 15:15
This is the moment pro-Tommy Robinson protesters interrupted Sadiq Khan as the Mayor of London opened the State of London Debate 2018.
The event was temporarily suspended as the demonstrators were escorted from the indigo O2 in North Greenwich on Thursday night.
Mr Khan was paying tribute to the recent victims of London's terror attacks when the hecklers began.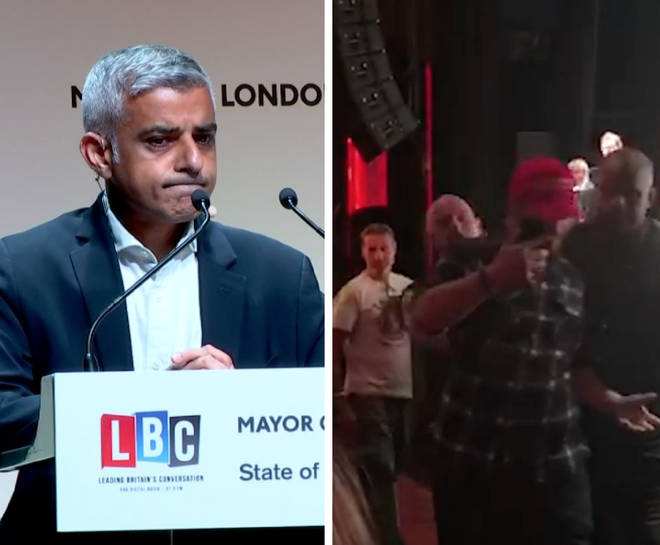 Other members of the audience shouted "sit down" as the protesters shouted "you should be sacked".
They then began chanting the name of former EDL leader Tommy Robinson.
James O'Brien, who was hosting the event, told the group "we would have been happy to hear from you had you waited your turn".
There was a raucous applause as security guards escorted them from the event hall, which took around five minutes to resolve.
As proceedings resumed Londoners quizzed Mr Khan over the expansion of Heathrow, knife crime and air pollution.
You can watch the fiery debate in full here.