Sally Challen breaks down as she describes the moment she killed her husband
19 September 2019, 10:09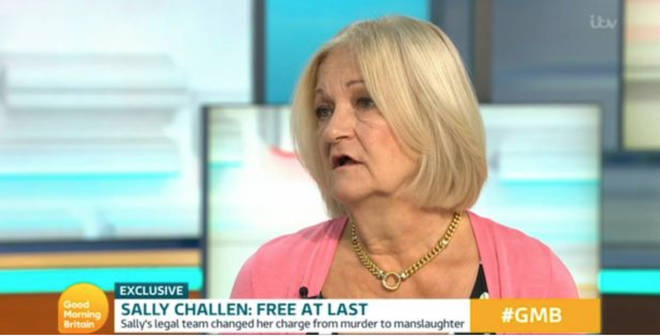 A mother who suffered years of abuse has told of the moment she battered her husband to death, in her first interview after being freed from prison.
Sally Challen, 65, was found guilty of the murder of her abusive husband in 2011 and sentenced to life in prison.
In February this year, the court of appeal changed her conviction from murder to manslaughter. In June, her life sentence was overturned and replaced with one for manslaughter on the basis of the abuse she had suffered.
As a result of time she had already served she walked out of the Old Bailey a free woman.
In her first TV interview, Ms Challen told Good Morning Britain about the moment she killed her husband.
She said: "I  can remember being really nervous. I had to be so careful around him, about what I said. I was only allowed to see him once a week. I was aware that he was seeing somebody and various other women as well. And in my mind all along I was thinking: 'How can we be together if he is seeing other people? This isn't right. It's not normal, I can't cope with this.'"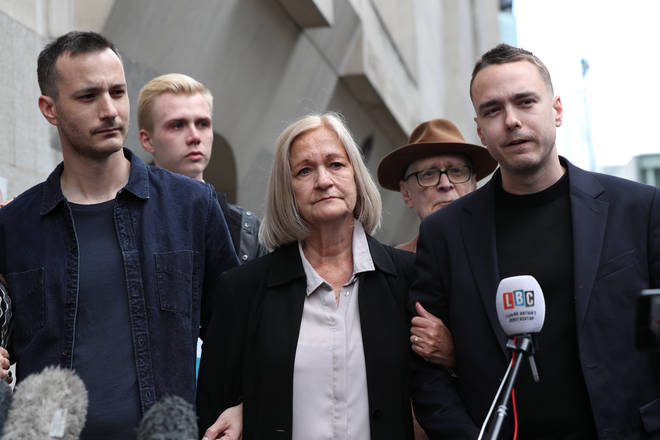 She continued: "I went upstairs and he was on the computer and immediately minimised the screen. And I gave him his food and I asked him the question 'Am I going to see you tomorrow?' And he said 'Don't question me Sally, don't question me.'"
"And I took the hammer from my bag and I hit him. I have no recollection of putting the hammer in the bag, but I must have done. They say I hit him 18 times. I can't believe I was capable of doing that. 
"I remember I covered his body with a blanket because I didn't want David [their son]  to perhaps come round the house, I wasn't going to hide it but I didn't want him being upset and [to] have that memory. I then put a note on his body saying, 'I love you'."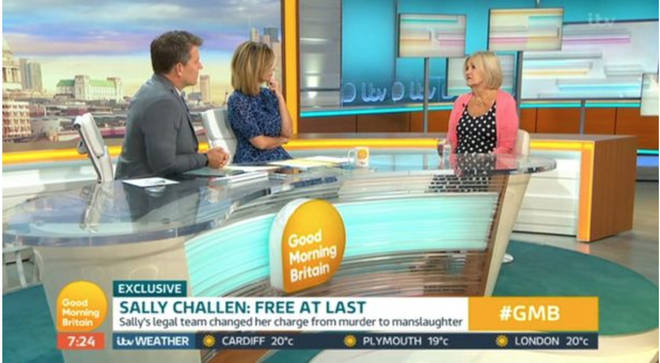 Ms Challen also told Good Morning Britain how close she was to taking her own life following the attack.
Asked what stopped her, she said: "It was the police negotiator speaking to me. I don't know how long he spoke to me, the words that he said were, 'What about your sons, leaving them?'".
Sally also revealed how controlling her husband had been, how he'd been repeatedly unfaithful, how she didn't have any friends and how he wasn't a supportive father to their two sons.
She told presenters Kate Garraway and Ben Shepherd how she had met Richard when she was 15, and he was in his early twenties, but the emotional and physical abuse had started early in their relationship.
When Sally was first on trial for Richard's murder, the law on coercive control did not exist.
She was painted as a jealous, scorned wife, who killed her husband after discovering he was having an affair.
Her sons knew this was not the case and have, for almost a decade, fought for Sally's true story to be listened to.
She said: "They have lived through this, my sons have lived this sentence with me."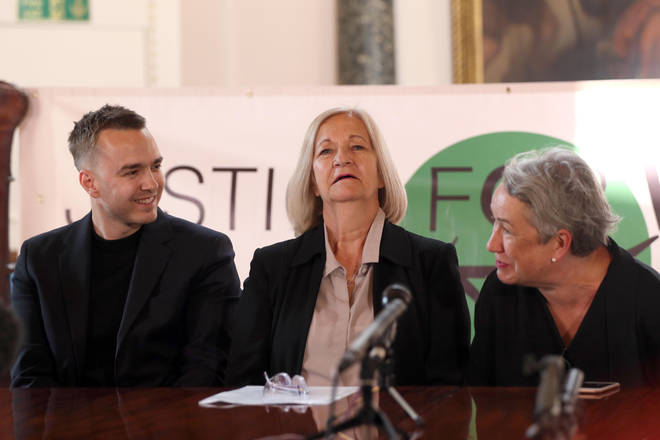 Her son David had previously appeared on Good Morning Britain to campaign for Sally to be released from prison:
"Without him and his support rallying people and talking to people about coercive control, I don't think I would be sitting here today," she said. 
"I feel like I want to tell my story, to make people aware of what coercive control is and what it means." 
She also revealed how she'd recently become a grandparent for the first time: "I've got a lot of time to make up for, a lot of things I want to do."