UK coronavirus death toll rises by 847 to 14,576
17 April 2020, 14:12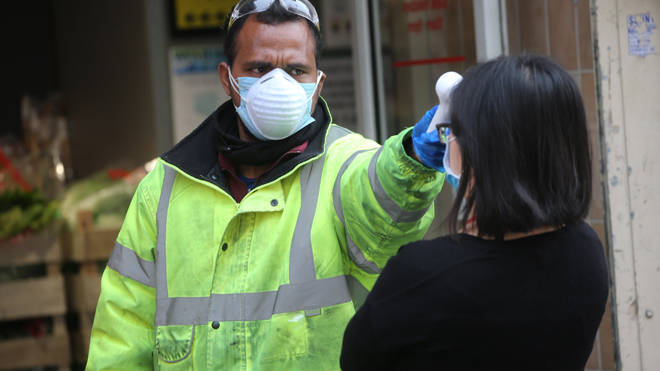 Eight hundred and forty-seven more people have died in the UK from coronavirus, official figures showed today.
The Department of Health and Social Care said that as of 5pm on 16 April, of those hospitalised in the UK who tested positive for coronavirus, 14,576 died.
341,551 people have been tested of which 108,692 tested positive, they added.
Yesterday saw 861 hospital deaths for the disease.
The figures come hours after Professor Anthony Costello warned the UK is facing the worst death toll in Europe from the disease. He predicted as many as 40,000 deaths in the first wave of the disease alone.
Prof Costello said: "If we're going to suppress the chain of transmission of this virus in the next stage we all hope that the national lockdown and social distancing will bring about a large suppression of the epidemic so far - but we're going to face further waves."
"And so we need to make sure that we have a system in place that cannot just do a certain number of tests in the laboratory, but has a system at district and community level."
Listen & subscribe: Global Player | Apple Podcasts | Google Podcasts | Spotify
Prof Costello, giving evidence to the Commons Health and Social Care Committee, said we "should not have any blame at this stage" but that "we can make sure in the second wave we're not too slow"
Health Secretary Matt Hancock announced that testing will be expanded to those in the police, fire service and prisons, as well as critical local authority workers, the judiciary and Department for Work and Pensions staff where required.
In other developments today, Sadiq Khan called for compulsory face masks on Tubes and buses, adding that London buses will be made free temporarily from monday and passengers will be banned from using the front doors to protect the lives of drivers.