LBC's Live Events: Buy Tickets For Our Special Charity Shows
2 October 2017, 09:54 | Updated: 3 October 2017, 14:40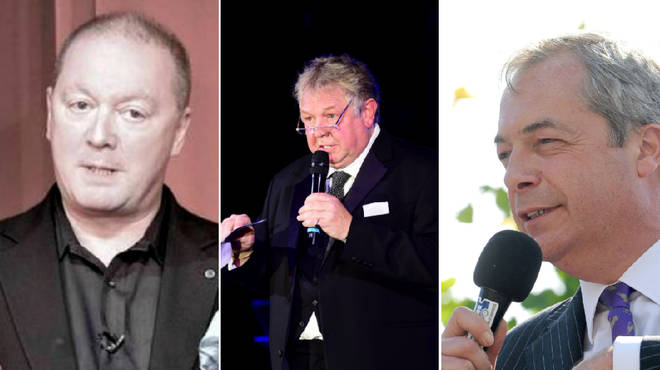 LBC is hosting a series of exclusive live events at the world-famous London Hippodrome - all to raise money for our charity Global's Make Some Noise.
Nick Ferrari interviewed by Nick Clegg - Buy Tickets
Wednesday 17th January
One of political broadcastings most famous double acts reunite for one night only. After years of being put on the spot by Nick Ferrari, Nick Clegg will turn the tables on one of Britain's most pugnacious broadcasters at the Hippodrome Casino in London on Wednesday 17th January.
A Night with Nigel Farage - Buy Tickets
Wednesday 10th January
He's the man that delivered Brexit and one of the most talked about politicians in the country. Now you can see LBC's Nigel Farage, live on stage on Wednesday 10th January, at the Hippodrome Casino in London. Nigel will tell all on his relationship with Donald Trump, the inside story of the night of the Referendum and what he really thinks of Jean-Claude Juncker.
In Conversation Live with Steve Allen - SOLD OUT
Wednesday 3rd January
After last year's show sold out in minutes, multi award-winning LBC presenter Steve Allen will take to the stage on Wednesday 3rd January, at the Hippodrome Casino London. Steve will reveal all the celebrity gossip and hilarious stories that he couldn't tell on air. Steve is LBC's longest-serving presenter, having celebrated his 38th year on the station. He's met everyone and has an opinion on everything.