Caller Gives Jacob Rees-Mogg A Rough Ride Over Post-Brexit Customs Checks
11 June 2018, 10:06 | Updated: 11 June 2018, 10:14
This is the moment a caller told Jacob Rees-Mogg that we face "Operation Stack on steroids" when we leave the European Union.
Operation Stack refers to the use of the M20 as a lorry park in order to keep traffic flowing to the port of Dover.
Nathaniel lives in the Kent town and warned the Brexiteer that customs checks would bring the area to a standstill. He asked when the government would take the issue seriously.
Mr Rees-Mogg responded: "The government has got plans in place and there are two sides of this. One of them is goods coming in, which is under our control, so there will be no need to have any delays if we leave without a deal.
"Goods that are safe on the 29th March will be safe on the 30th March.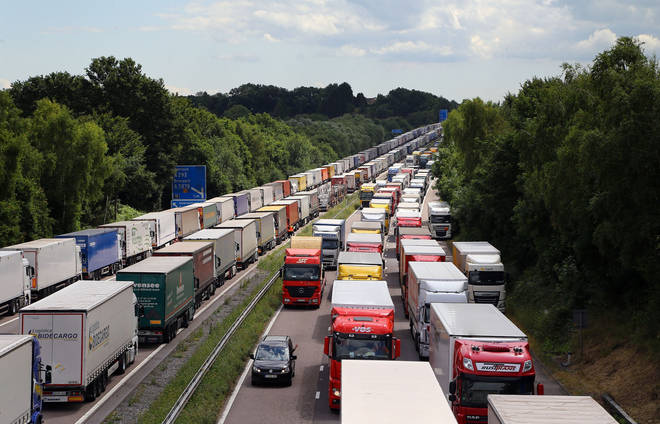 "The issue is with lorries going back. A third of lorries going back are empty because we import more from the EU than it does from us. So a third ought not to be delayed.
"The two-thirds that have goods may be delayed and the government does indeed have a plan for that.
"The delays will not be at Dover, they will be at Calais."
But as Nick Ferrari questioned Mr Rees-Mogg over the plans, things started to look less rosy.
"If we leave without a deal and the French say our goods can't come in via Calais," Mr Rees-Mogg clarified, "which is possible, there are other ports. Rotterdam, Antwerp."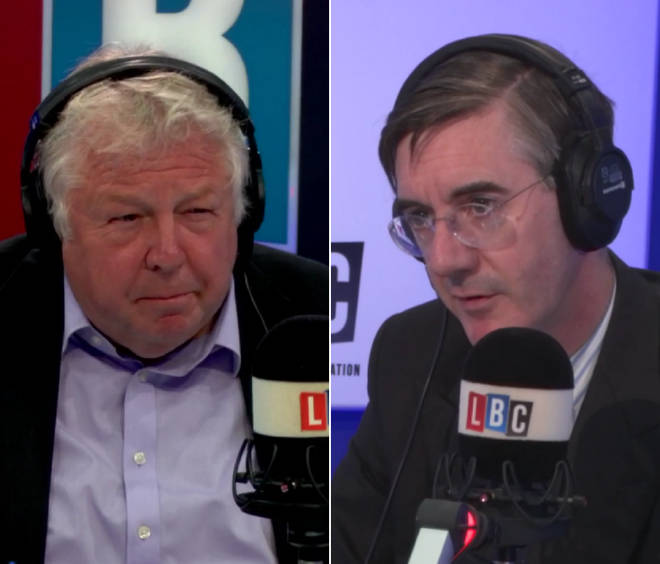 Nathaniel queried some of Mr Rees-Mogg's comments, saying: "I'm a bit perplexed by the claim there are no checks at Dover. There are already checks at Dover, we have a customs clearance yard down here for non-EU vehicles.
"So there will be checks down at Dover.
"I grew up in the haulage industry. At the Swiss border, it took us 45 minutes to clear customs with just, for example, hay in the back of a lorry.
"So to say there's not going to be checks is disingenuous."
Nick told Jacob that if the French decide not to co-operate with us, the queue won't just be through Dover, it will reach Leicester Square. "It might even get to Somerset." he added.
Mr Rees-Mogg insisted: "I don't think we should get too excited. There may be a need for Operation Stack over a short term."
Things got more and more fiery as this call went on. Watch at the top of the page.