Essex lorry deaths: Police appeal directly to UK Vietnamese community for help
29 October 2019, 11:54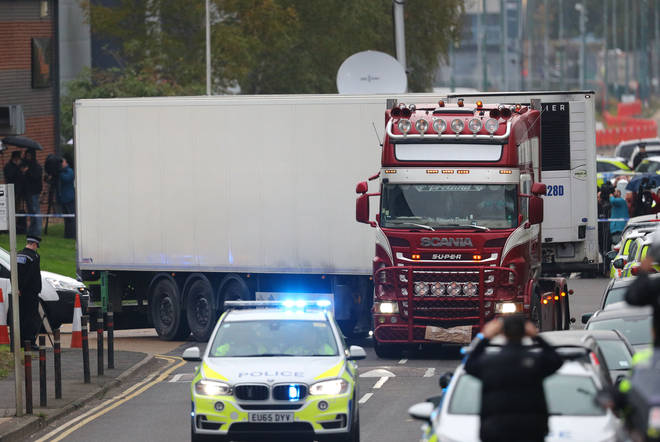 Police have appealed directly to the Vietnamese community in Britain to help identify 39 victims who died in a lorry in Essex.
Members of the Vietnamese community in London met with police on Monday night, as Essex Police continue a major investigation into the deaths. Officers appealed directly to those who might have an insight as to who was in the lorry.
In a video posted on Facebook Detective Chief Inspector Martin Passmore said: "Meet with my officers who I promise you will help you, we will do everything we can to reunite you with your lost family member. That's all we want to do."
He went on to say: "We want to treat you with dignity and with respect and do everything we can to help you."
Appealing directly to the migrant community, the officer promised those who came forward to speak to police would not be arrested.
He said: "I promise you, you will not be arrested and we will not be sharing your information with anybody else. So please come forward and let us help you."
One man told Sky News after he came out of the meeting: "A family in Vietnam told me they think their 33-year-old son is amongst the 39 who died in the lorry."
The man told reporters he came into the country illegally 14 years ago via a lorry, police allowed him to leave and he returned to Birmingham where he lives.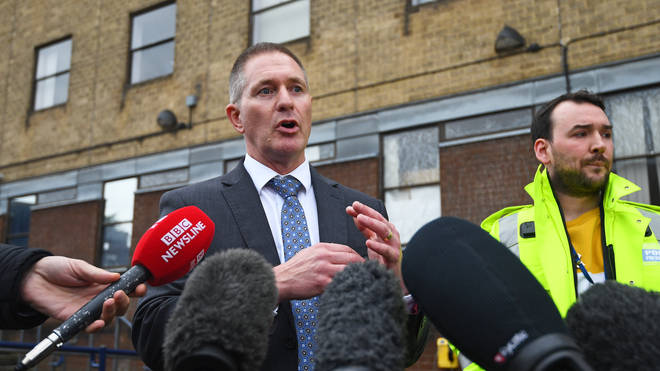 The priest of the Vietnamese Catholic Cathedral in the east of the city, Father Simon Thang Duc Nguyen, was at the meeting between police and the local community.
He said one family called him from Vietnam and passed on some information about possible family members who could have been on the lorry.