Four men jailed for 94 years after fatal Wolverhampton car shooting
1 November 2019, 17:00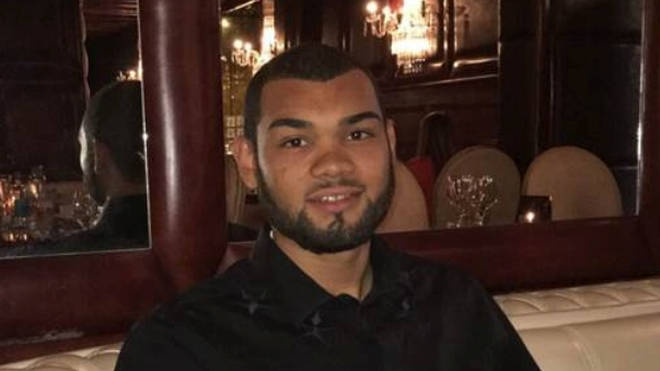 Four men have been jailed for a total of 94 years after a 24-year-old was shot while he sat in a car in Wolverhampton.
Dwaine Junior Haughton was killed when bullets fired into the car hit him in the head and back on 20 July 2018.
His cousin, who was in the driver's seat of the dark blue Peugeot 207 at the time, managed to escape uninjured.
Dwain Smith, 26, Kurrum Guild, 22, Seamus Williams, 24, and Montell Gray, 22, have now all been jailed in relation to Mr Haughton's death.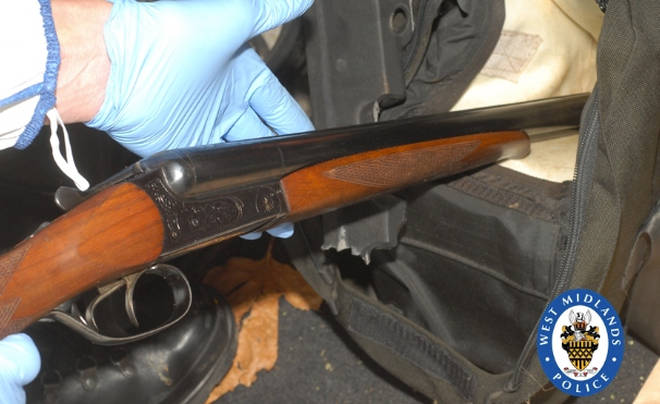 After the shooting, witnesses saw a gun metal grey Audi A7 speeding away from the scene, which was later recovered after being set on fire outside a nearby scrapyard.
As a result, Smith was arrested on suspicion of arson and handling stolen goods.
His arrest was the first step in a large scale police investigation which saw CCTV footage seized from 190 premises.
Officers recovered two shotguns and ammunition from a garage, and found DNA linked to Gray.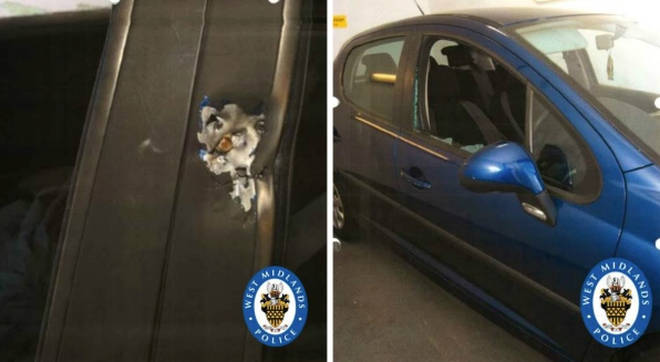 DNA on the trigger of one of the shotguns was linked to Smith, and detectives believe that these were the weapons used to kill Dwaine Haughton.
Despite a huge scale police investigation and countless police interviews with both suspects and witnesses, the motive for Dwaine's murder remains unknown.
In January, all four men were charged with murdering Mr Haughton, possession of a firearm with intent to endanger life, possession of ammunition with intent to endanger life and handling stolen goods.
Williams, Smith and Guild were further charged with arson in relation to the burned out car.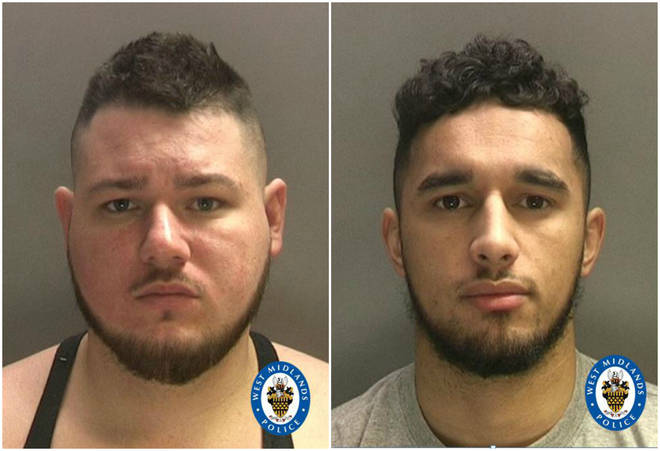 All four suspects denied the charges despite overwhelming evidence linking the men to each other, the Audi A7 and the shooting.
Following a six-week trial at Wolverhampton Crown Court, Williams and Gray were found guilty of manslaughter.
Smith and Guild were found guilty of murder.
All four men were found guilty of all the other charges faced.
Smith and Guild were sentenced to life with a minimum term of 28 years after being found guilty of murder, with an additional four years for a separate stabbing.
Gray and Williams were both jailed for 15 years after the jury found them guilty of manslaughter.
In a statement released today, Mr Haughton's family said: "Dwaine's death has devastated our family and friends. Dwaine was a loving and caring family man. We will never come to terms with the events of that evening [20 July 2018].
"We are happy that justice has been served and the men responsible, for his murder, will spend many years behind bars."