Lee Rigby's killer Michael Adebowale admits assaulting nurse in Broadmoor Hospital
28 October 2019, 15:22
A killer who murdered soldier Lee Rigby has admitted to punching a male nurse in the jaw at Broadmoor Hospital.
Michael Adebowale, 28, has been sentenced to another eight months behinds bars in addition to the 45 years he is already serving for Fusilier Rigby's murder.
Reading Crown Court was told Adebowale is at the secure hospital after suffering from "chronic paranoid schizophrenia."
He pleaded guilty to the attack on healthcare assistant Jason Taplin whilst being held in Broadmoor on 20 July 2018.
Adebowale has been sent to Broadmoor three times since his conviction, and has been told to spend the next "five or 10 years" there.
The court was told Mr Taplin had asked Adebowale to turn down music he was playing in the day room.
Adebowale returned to his room, before returning to where Mr Taplin was completing paperwork.
Mr Taplin was taken to hospital after the attack, and needed six weeks to heal.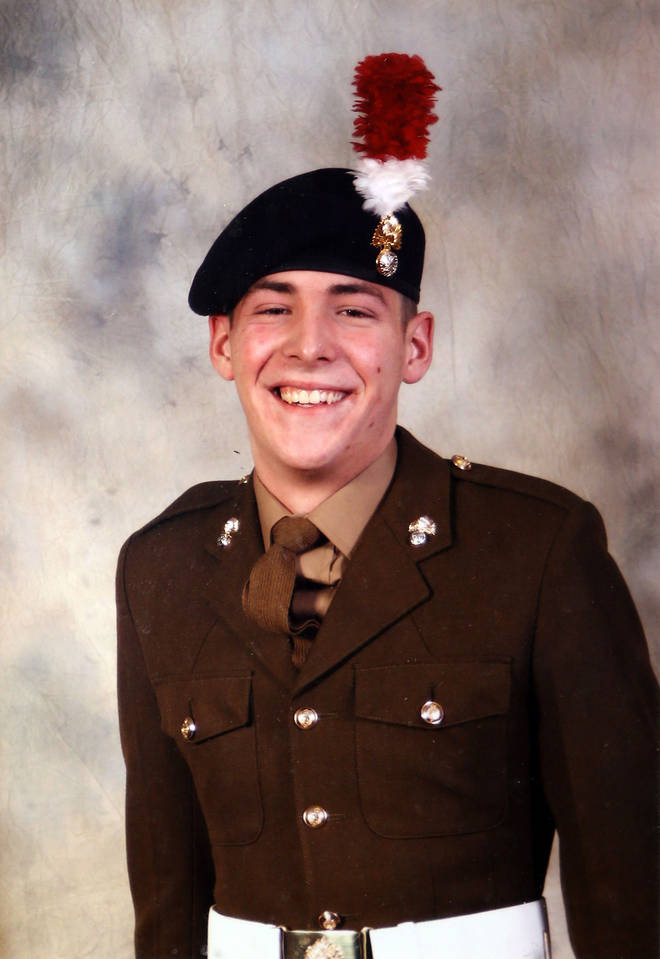 Adebowale denied a more serious charge of inflicting grievous bodily harm, but admitted an alternative charge of assault causing actual bodily harm.
Sasha Wass, defending, said: "He is clearly unwell, he clearly had a lapse in self control and he regained his self control and he immediately showed his remorse by writing a letter to Mr Taplin.
"His medication was not sufficient to deal with the psychotic state he experienced on July 20 of last year and as a result of that state he administered the blow."
Fusilier Rigby died after Adebowale, who now uses the name Ismaail Kuti, and Michael Adebolajo drove into before attacking him with knives.