London Bridge terrorist was jailed for bomb plot and wore ankle tag during attack
30 November 2019, 10:29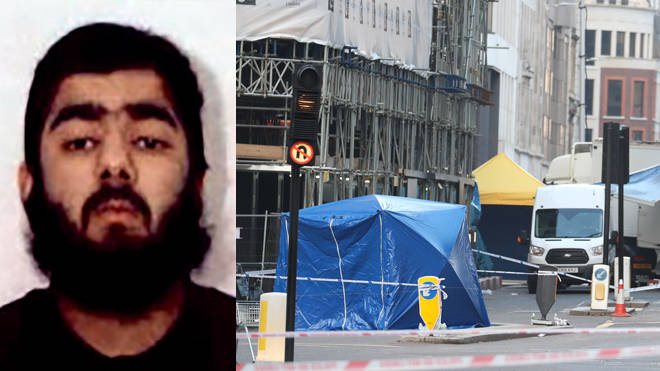 The man who knifed two people to death and injured three others on London Bridge yesterday was a convicted terrorist who had been jailed for plotting to bomb the London stock exchange.
Usman Khan, 28, was shot dead by police on London Bridge yesterday after stabbing to death a man and woman, and leaving another man and two women injured.
Khan was tackled by a group of heroic members of the public, one of whom used a giant whale tooth as part of their efforts to subdue him, before he was shot dead by police after they noticed he was wearing a suicide vest, which later turned out to be a fake.
The Queen today sent a message to the public, writing: "Prince Philip and I have been saddened to hear of the terror attacks at London Bridge.
"We send our thoughts, prayers and deepest sympathies to all those who have lost loved ones and who have been affected by yesterday's terrible violence.
"I express my enduring thanks to the police and emergency services, as well as the brave individuals who put their own lives at risk to selflessly help and protect others."
Prime Minister Boris Johnson visited the scene on Saturday with Home Secretary Priti Patel and Metropolitan Police Commissioner Cressida Dick.
Khan lived in Staffordshire. Searches were being carried out today at a three-storey block of flats in Woverhampton Road, Stafford.
It emerged today that he was wearing an electronic tag to have his movements monitored at the time of yesterday's attack. He would have had to have alert authorities to his whereabouts but nonetheless went on to carry out the fatal knife rampage.
Do you know any of the heroes who confronted Usman Khan? Contact our newsroom on 0345 60 60 973 or email stories@global.com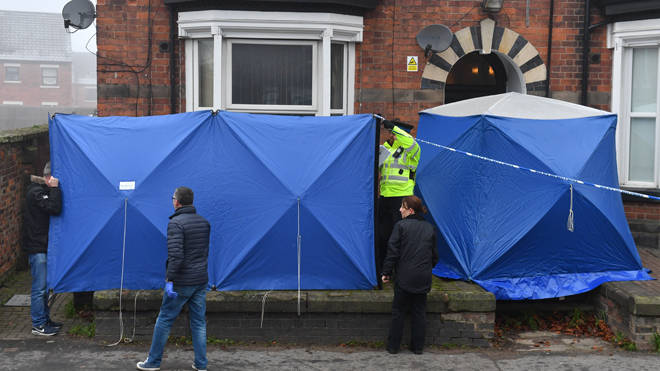 He was jailed in 2012 for terrorism offences when the al-Qaeda inspired group Khan was part of had considered attacks in the UK, including bombing pubs, and setting up a jihadist training camp in Pakistan.
The Stoke-on-Trent-based radical had been ordered to serve at least eight years in prison over his part in the plot to bomb the London Stock Exchange, the Houses of Parliament and the US embassy with the gang.
But his sentence was changed in 2013 and replaced with new terms. He was among a group of convicts whose indeterminate sentences for terror were replaced with fixed jail terms. Usman along with two other men were indeterminate sentences for public protection which meant they could be kept in jail beyond their original term.
The Guardian reported that a handwritten target list belonging to the group listed the names and addresses of the then London mayor, Boris Johnson, the Dean of St Paul's Cathedral, two rabbis, the US embassy in London and the London Stock Exchange.
Sky News reported today that Khan was a student and personal friend of the Islamist extremist Anjem Choudary.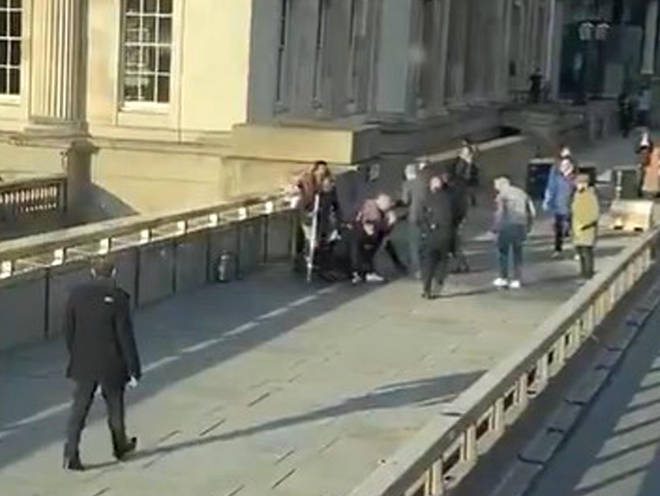 Khan, at 19 was the youngest in the group of nine extremists from Stoke-on-Trent, Cardiff and London. In his sentencing remarks Mr Justice Wilkie said Khan and two others were "more serious jihadis" than the others.
Khan, along with his two co-conspirators, had originally received an indeterminate sentence for public protection, and was classed as never to be released unless deemed no longer a threat.
However this condition was later lifted and he was given a determinate 16-year jail term by the Court of Appeal in April 2013.
Khan was then released in December 2018, six years after he was jailed.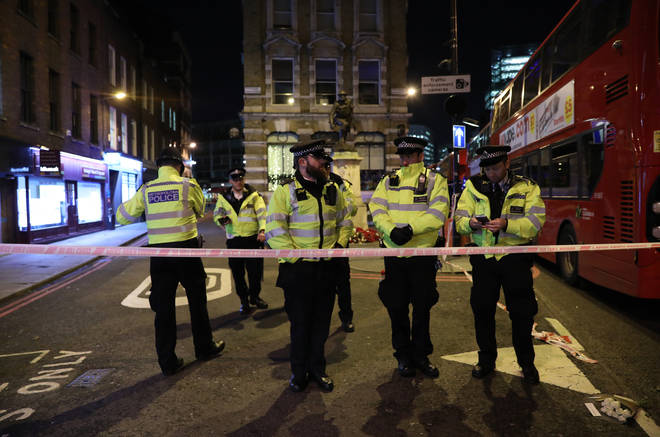 "This individual was known to authorities, having been convicted in 2012 for terrorism offences. He was released from prison in December 2018 on licence and clearly, a key line of enquiry now is to establish how he came to carry out this attack," Met Police Assistant Commissioner Neil Basu said in a statement.
Officers will be carrying out searches at an address related to Khan in Staffordshire.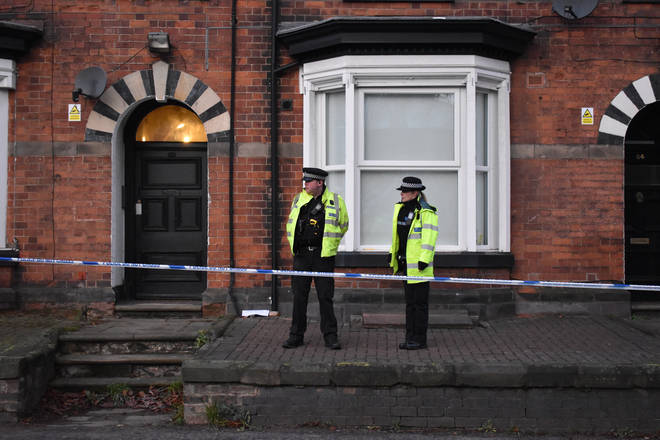 Members for of the public have been widely praised for grappling with Khan and tackling him to the ground before he was shot dead by police, with mayor of London Sadiq Khan hailing their "breathtaking heroism".
The attack started at nearby Fishmonger's Hall in London Bridge, an events space on the north side of the bridge, where Khan had been attending an event called "Learning Together."
Professor Stephen Toope, Vice-Chancellor of the University of Cambridge, said he was "devastated" that an event organised by its Institute of Criminology was targeted in the attack.
The Department for Digital, Culture, Media and Sport says flags on UK Government buildings will fly at half-mast today as a mark of respect to those who lost their lives and all others that were affected by the terror attack.
Witness Deborah Simmons was on a bus opposite as the attack unfolded on London Bridge. She told LBC News today: "We saw a man being held down that, looks like a scuffle.
"I just thought it was maybe a robbery or something and see a lot of commotion going on. Then somebody who was on the bus shouted out 'I can see a suicide vest'.
"They were all worried, everybody was scared obviously. I'm sorry, I'm a bit shaken still. This is very traumatic.
"And then next thing we know. Next thing we know, we see the place shoot the guy. People were shouting there was a vest, my eyesight wasn't quite good enough to see it personally.
"But I knew they were telling the truth because next thing, the police come running down, armed police come to the bus and said 'everybody, off now and run, get to the other side of the bridge and run'.
"I was going across the bridge and everybody was going the opposite direction towards the attacker. I was telling everybody to turn round and go the other way.
"Police have said run, it's a suicide vest. We genuinely thought we were going to get blown up on on the bridge.
"It was absolutely terrifying. That's all I can say. Absolutely horrific. Nobody should have to go through it. Obviously nobody knew that it was fake and I do believe that the police, 100% had done the right thing (shooting him dead). They had no choice, they had to because, like I said, nobody knew that it was a fake vest."
Do you know any of the heroes who confronted Usman Khan? Contact our newsroom on 0345 60 60 973 or email stories@global.com