Man arrested after girl hit by car while trick-or-treating
2 November 2019, 12:15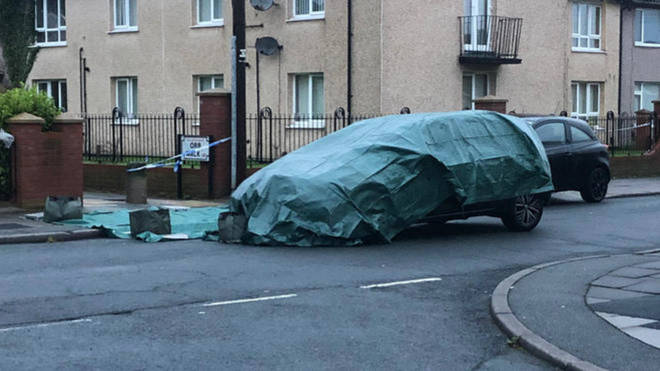 A man has been arrested after a car was shot at and then hit a 12-year-old girl who was out trick-or-treating.
Merseyside Police said a 28-year-old man has been arrested on suspicion of attempted murder following the shooting in Croxteth on Thursday.
A man was shot at while driving a black VW Golf on Sceptre Road at 7:50pm.
After the shooting, the car collided with the girl.
She was taken to hospital with serious injuries.
Shortly after the incident, a man arrived at a nearby hospital with a non-life threatening facial injury.
Paddy Kelly, of Merseyside Police, said the incident was "extremely worrying".
He added: "The offenders have shown no thought for the general public and it has resulted in an innocent young girl, who was out enjoying herself, experiencing this traumatic ordeal."
One man at the scene told LBC News: "We didn't know if it was fireworks going off or children knocking at the door."It was very scary.
The police turned up with five BMW X5's and jumped out fully armed.
"Of course everyone was out because it was Halloween. It was scary when they started screaming 'Get in, get in."
Asked if the incident made him scared to live in the area, he replied: "I've been here 52 years, I'm not worried here."
A spokesperson for Merseyside Police said: "We were called at 7.50pm following reports that shots had been fired at a black VW Golf as it travelled along Sceptre Road. A short time later the car was in collision with a 12 year-old female pedestrian.
"Shortly after the incident a male presented at hospital with a facial injury. The injury is not believed to be life threatening.
"The female pedestrian has also been taken to hospital for treatment for her injuries.
"Her injuries are described as serious but not life threatening."