Pro-Palestine Demonstrator Clashes With Jewish Protest At Parliament
27 March 2018, 08:06 | Updated: 27 March 2018, 08:10
This is the moment members of the protest against anti-Semitism in the Labour Party clashed with a pro-Palestine demonstrator.
- What is anti-Semitism? Four Ways To Check If You're Prejudiced
Jeremy Corbyn posted his support for a offensive mural which was marked for removal by a London council in 2012.
He has since apologised and admitted the Labour Party has a problem with "pockets of anti-Semitism". But accusations of anti-Semitism in the party has been denied by some campaigners.
Two major Jewish groups protested outside Parliament last night over the allegations of anti-Semitism in the Labour Party.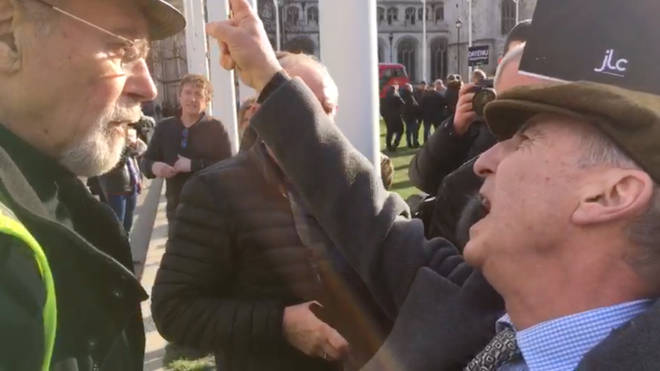 But it was met with a counter protest by people holding up a sign reading "Jews For Jez" - one even featuring a yellow star on his poster.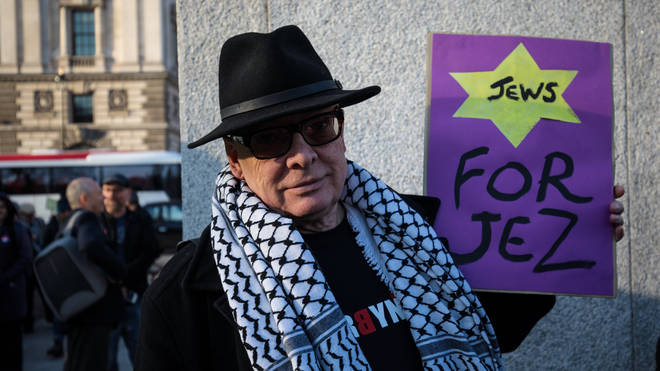 Things got very heated when one counter protester made his way over to the Jewish protest with a pro-Palestine poster.
Demonstrators confronted him and labelled him racist for connecting British Jews with Israeli policy. The video at the top of the page shows the huge row that followed.
Shortly afterwards, the man was sent away from the protest by police to huge chants of "Racist, Racist" from the demonstrators.