'Flares, Smoke Bombs and Thunderflash' Set Off At Chelsea Crystal Palace Match
6 April 2017, 09:53 | Updated: 6 April 2017, 10:03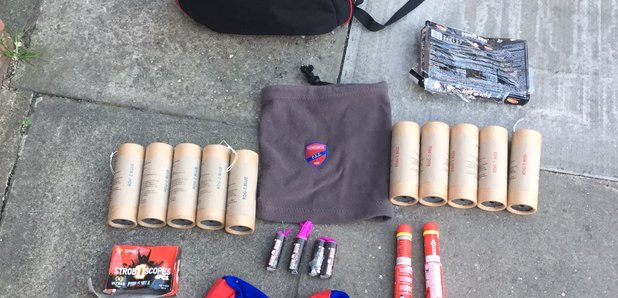 Five people have been arrested after setting off various pyrotechnics during the Chelsea vs. Crystal Palace match on Saturday (1).
Several devices were set off inside the away end at Stamford Bridge on Saturday (1).
Police then found a rucksack full of pyrotechnics in Brompton Cemetery, and more stashed in the toilets at the stadium.
Inspector Matt Ashmead, from the Met's Central Football Unit, said: Flares and pyrotechnic devices inside stadia are very dangerous and they can reach extremely high temperatures.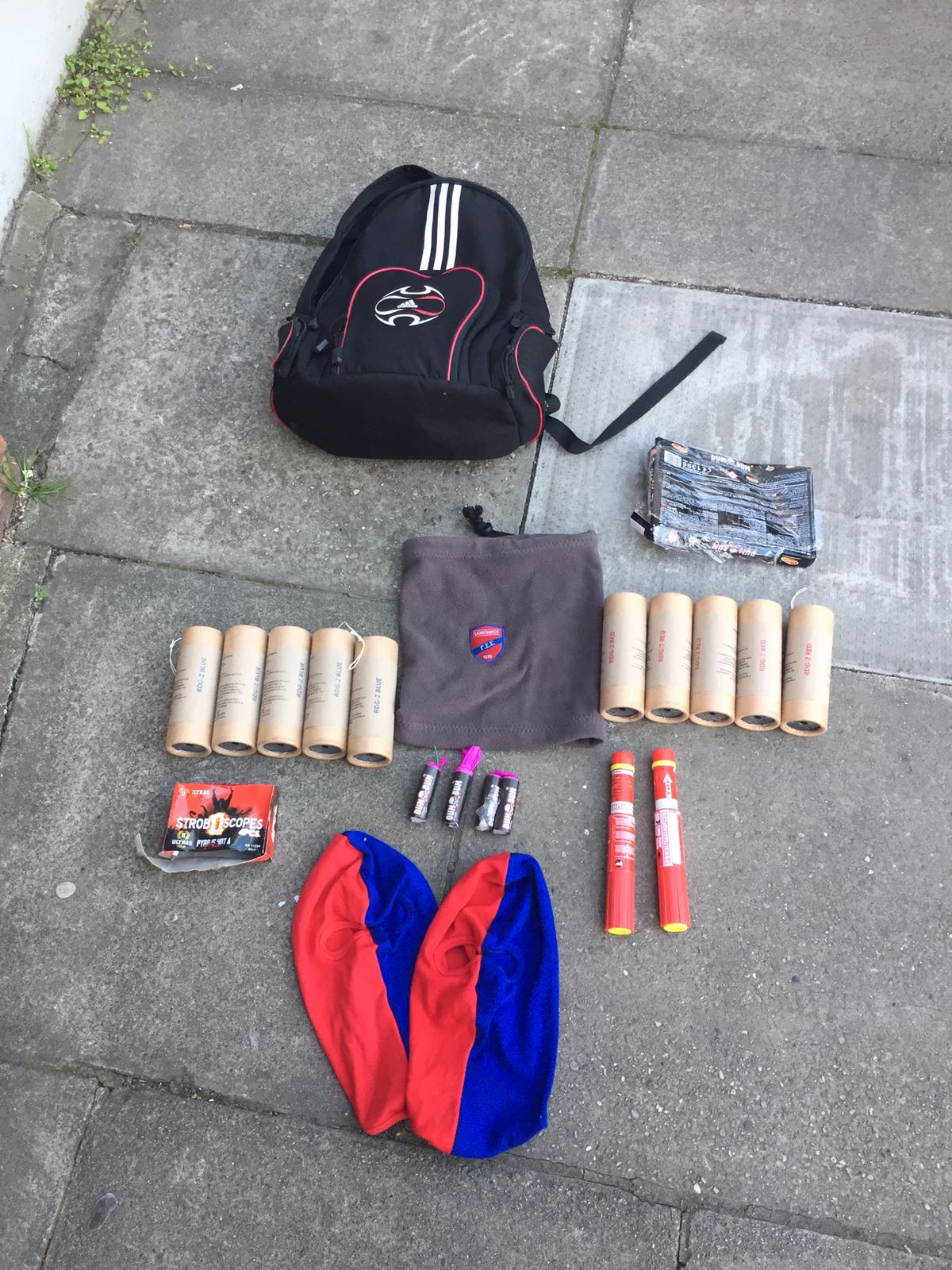 Some of the pyrotechnics recovered from the match

"There is a very good reason that they are banned from football matches, as they can cause horrific injuries and can also be frightening for the many young fans that attend matches.
"Some fans might think that setting off a flare is a good way to support your team, but it is putting yourself and fellow fans at risk.
"Bringing flares to football matches is completely unacceptable and you can expect to be arrested and charged if you are caught in possession of such a device."
Five men were arrested before, during and after the match, including a 31-year-old man who has since been charged with possession of a flare.
An 18 -year-old man from Sidcup, Bexley, was arrested on suspicion of possessing Class A drugs and accepted a caution.
Another, a 24-year-old man of South Norwood, London, was also arrested on suspicion of possessing Class A drugs and accepted a caution.
A 19-year-old man who was arrested on suspicion of assault and possessing Class A drugs has been released on bail until mid-May pending further enquiries.
Anyone with information can contact the Central Football Unit via 101, or by tweeting @MetCC.
To give information anonymously call Crimestoppers on 0800 555 111 or visit crimestoppers-uk.org.