Grandmother Dies Following Punch To Face In Random Attack
23 February 2017, 17:18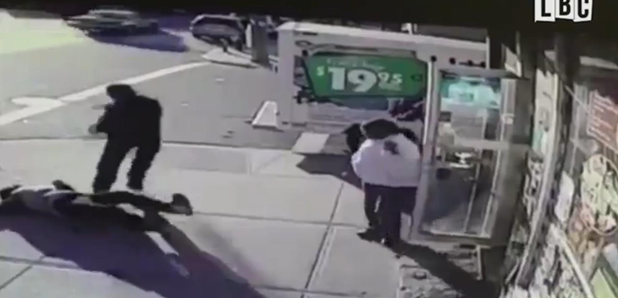 A 69-year-old grandmother has died four months after she was punched in the face in a random attack outside a deli in New York.
This is the moment Eve Gentillon, a retired nursing home worker, was fatally assaulted by criminal Richard 'Kwasi' Springer, 29, after he fought with another man inside a store about a £2 can of beer.
Four months after the unprovoked attack, which occurred in October last year, Ms Gentillon has died from the serious injuries she sustained.
CCTV shows Springer, who police say will now likely face murder charges, storming out of the shop following an altercation and subsequently punching Ms Gentillon in the face.
The elderly woman immediately fell to the ground and suffered a brain aneurysm.
Her daughter Marie, 37, told the New York Post: "This incident crippled her to the last minute.
"I don't think it was her time to go.
"Unfortunately he did this to her."
Springer was caught two weeks after the attack and was charged with first-degree robbery and second-degree assault, and will likely face murder charges.