Man Jailed For Attempted Murder Of Pregnant Fiancé In North London
11 February 2017, 08:17 | Updated: 11 February 2017, 08:18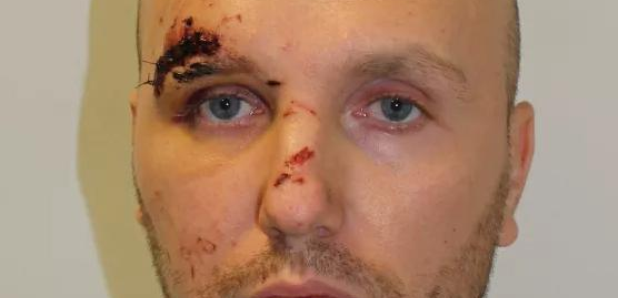 A 31-year-old was jailed for attempted murder at the Old Bailey on Friday (10) after brutally assaulting his pregnant fiancé.
Petar Petrov, 31, of Densworth Grove, Enfield, was sentenced to 21 years in prison for the attempted murder of a 30-year-old.
The woman, Petrov's fiancé, was eight months pregnant at the time of the brutal assault, which took place at their home on August 5 last year.
The mother remains in a "vegetative state" with "virtually no chance of recovery", but the baby was later born without any physical injuries via a caesarean section. It is likely the child will never know its parents.
At about 8pm on August 5 neighbours reported hearing loud shouting and arguing which lasted for about an hour, with one neighbour recalling he heard a man shouting followed by a bang.
A member of the public then found Petrov unresponsive, lying on the floor, surrounded by glass, with knife wounds to his body.
The person who found Petrov provided first aid and rang the police, before entering the flat when other neighbours arrived to check on the other occupants.
He found the victim lying on the floor with injuries to her head and neck and applied first aid.
She was taken to hospital with life-threatening injuries including severe facial fractures, severe bruising of the lungs and stab would to the face before being treated in intensive care.
Petrov was found with injuries consistent with falling from a height and self-inflicted wounds. He was taken to an east London hospital for treatment and subsequently arrested.
After being discharged from hospital, Petrov was charged as above on August 8.
The Bulgarian national pleaded guilty to the offence on January 11 at the Old Bailey and was sentenced yesterday.
The judge commended the witness, a Mr Kerry Keogh, whose bravery at the time of the incident, he said, had saved the life of the victim and her unborn child. This witness was also given a Sheriff's reward of £500.
Detective Inspector Christopher Skelt, of Enfield Police Community Safety Unit, said: "This has been a truly shocking case. It is incomprehensible to think that a father-to-be could carry out such a violent and horrific attack on his partner when she was eight months pregnant with their baby.
"I am very pleased the judge commended the bravery of Mr Kerry Keogh who found and helped the victim...I personally would like to also commend all the members of the public who were first at this distressing scene, and who performed first aid on the injured parties and called the emergency services. Their quick actions were crucial in getting the victim the medical attention she needed, saving the mother and unborn child's lives.
"Sadly the mother remains in a persistent vegetative state with virtually no chance of recovery. Thankfully her child was born without any physical injuries via caesarean section. However, unfortunately, this child is likely to never know his parents.
"Enfield Borough Community Safety Unit conducted a thorough investigation that led to Petrov's guilty plea. This meant that the members of the public who were witnesses were not required to give evidence, forcing them to relive the terrible events of that day.
"Petrov has never revealed the motive behind his shocking attack. Cases like this lead me to re-iterate to anyone who is either in or knows a person in a relationship suffering abuse, to report it to police."