Furious Father Smashes Windows Of Ex-Wifes Car In Custody Row
5 July 2018, 15:18
This is the terrifying moment a furious father smashes the windscreen of his ex-wife's car as he tries to take his daughter after a drawn out custody battle.
Shocking video shows the moment a man climbs onto the bonnet of his ex-wife's car and smashes the windscreen.
The violent altercation, which took place in Russia, came as the man and woman had been involved in a custody battle for some time, failing to reach an agreement.
The mother and her friend, who filmed the attack from the passenger seat, screamed at the man as he clawed his way across the front of the car.
After smashing the windscreen, the father reached into the car through the driver's window to unlock the back door.
He then reaches round to the backseat, carrying his daughter out of the car and storming off with her in his arms.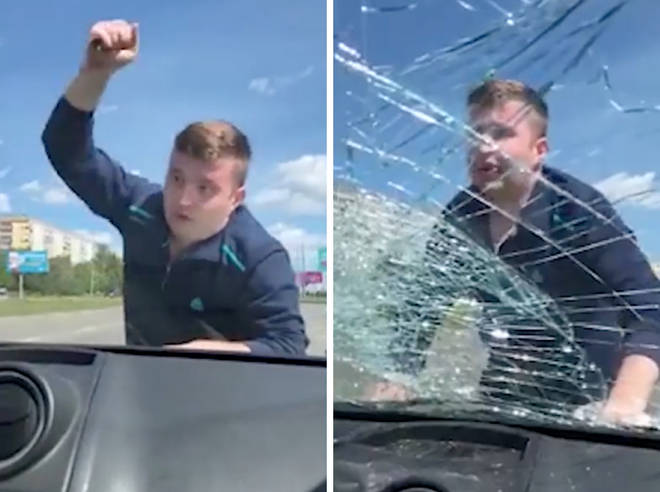 It has been reported that the police have not received any complaints about the incident, which is believed to have taken place in Naberezhnye Chelny in central Russia's Republic of Tatarstan.
The horrifying moment was caught on camera by the mother's friend, who was sat in the passenger seat.
The two women were shouting at the man, ordering him to go away.
The child could be heard crying as her father carried her away.