Lorry Almost Smashes Into Merging Car, But Who Is At Fault?
11 January 2018, 13:18
Dashcam footage has captured the moment a lorry came within inches of hitting a car as two lanes merged into one - but who is in the wrong?
The video has split opinion after it was posted onto a Facebook page earlier this week.
It shows the car beginning to merge into a lane in Branksome, Bournemouth.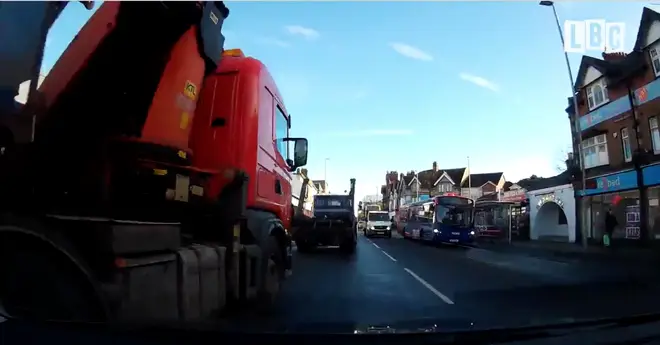 But, out of nowhere, a lorry thunders past, coming within inches of crashing into the car.
The revelation appeared to catch the driver by complete surprise.
Luckily nobody was hurt, but the video has left viewers debating who's at fault.
Pip said: "The lorry was continuing in his lane, the car had to merge."
But Mike wrote: "Disgusting from a professional driver, should know better than that."
Watch the video above and make up your own mind…