Hapless Motorist Somehow Manages To Drive Wrong Way Round Busy Roundabout
10 April 2018, 13:38
A hapless motorist somehow managed to drive the wrong way round a busy roundabout, and it was all caught on dash-cam.
The dangerous manoeuvre has been described as potentially "catastrophic" by the man who caught it on camera.
It took place on the A343 in Andover in Hampshire last month.
The footage shows the Volkswagen making its way round the busy junction, but in completely the wrong direction.
The driver appears unaware of the danger, despite a number of other vehicles sounding their horns.
At one point a pick-up truck is forced to slam on its brakes as the Volkswagen continued its journey on the roundabout.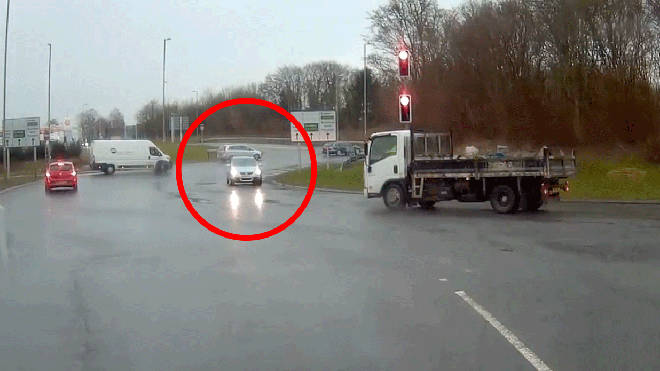 The driver, who captured the footage but did not want to be named, described it as "absolutely ridiculous driving".
He said: "I can't really think of an excuse for it.
"Whoever it was should clearly not be allowed behind the wheel. If the incident had unfolded differently, it could have been catastrophic."
It's not known whether the driver was eventually apprehended.