Overtaking Mini Goes Flying After Dramatic Crash
18 June 2018, 10:51
Shocking dashcam footage shows the moment a Mini is flipped into the air after colliding with a Ford Fiesta it was overtaking.
The Ford Fiesta was turning into a side road when a Mini slammed into the front of it in Northumbria.
As the cars collide, the Mini is thrown into the air and rolls repeatedly, before coming to rest on its roof.
Filmed from the car behind, the shocking video shows a cloud of dust erupting as the Mini is thrown into the air.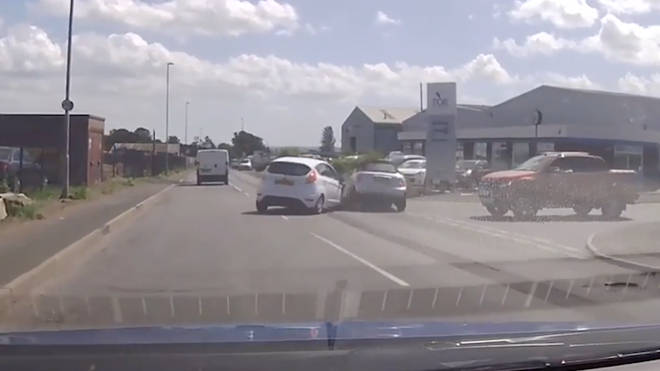 Northumbria Police claim the Mini's driver fled the scene, who has since come forward to police.
A police spokesperson said: "Police and emergency services attended and found there had been a collision between a silver Mini Cooper and a white Ford Fiesta.
"It was reported that the driver of the Mini Cooper, as well as a male passenger, had left the scene upon police arrival.
"Nobody was arrested at the scene but the driver of the Mini Cooper has since come forward."
A 53-year-old woman who was driving the Fiesta suffered minor injuries.