These Videos Are A Perfect Reminder Why You Should NEVER Drink And Drive
10 December 2018, 07:55
Police have released footage of two drink-drivers as they clamp down on dangerous driving over the festive season.
The first incident shows a car swerving all over the road in a Ford KA which was missing a front tyre.
He narrowly missed crashing into parked cars, while almost hit a van coming in the opposite direction.
The driver recorded 161 microgrammes of breath in 100 millilitres of breath when tested - over four times the legal limit.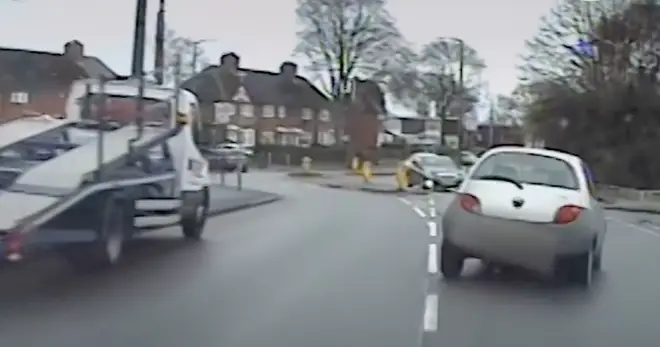 The other footage shows a BMW X5 which was also travelling on the motorway without a front wheel or back tyre. The car ended up hitting a crash barrier on the M42 Southbound. 
Sergeant Jon Butler said: "We can only hope the message gets through that there are real dangers to getting behind the wheel while under the influence of drink or drugs. This is both to drivers and other innocent members of the public.
"We have a zero tolerance approach and our officers are out there 24/7 to catch those who risk the safety, and lives, of themselves and innocent others.
"Drink driving is unacceptable and we will catch and prosecute those who break the law."