Minicab Driver's Fury After Trying And Failing To Overtake On The Wrong Side Of The Road
4 July 2018, 13:28
A minicab driver exploded with anger after being blocked off by a van when he tried to overtake illegally.
WARNING: This video contains strong language
This cab driver thought he could beat the queues by overtaking traffic on the wrong side of the road.
But he got more than he expected when a van driver coming the other way refused to move.
The van driver demanded the minicab "respect the laws of the road."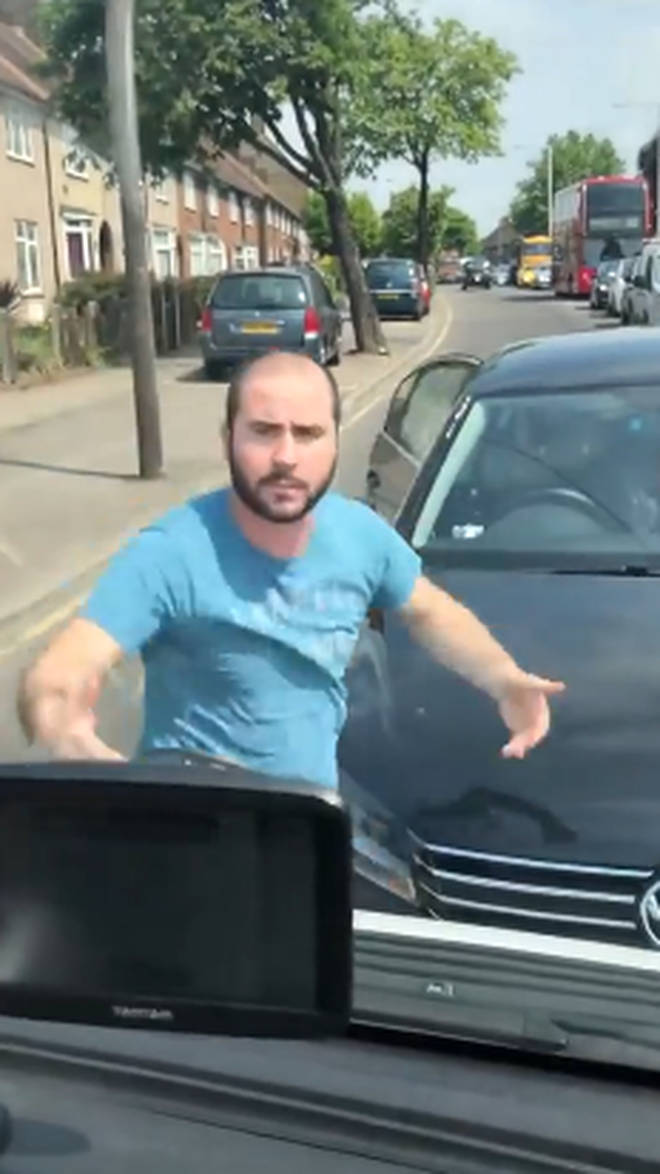 After an angry exchange complete with pounding on the window, the driver eventually backed down, got in his car and did a U-turn before speeding off.