Naked Man Advert Is Cleared, But Watchdog Bans Cheeky Tennis Poster
7 February 2018, 07:17
The advertising watchdog has cleared an advert showing a naked man being secretly ogled by a group of women, but has banned a Tunnocks Tea Cakes advert featuring a woman's legs.
The 45-second Paco Rabanne advert shows a man undressing for a bath, as women peek at him.
The Advertising Standards Agency received 120 complaints about the advert, some claiming it objectified men and others saying it was sexist because the women were depicted as powerless and weak.
However, the watchdog decided that the advert was humorous rather than degrading.
They didn't see the funny side of the Tunnocks Tea Cakes advert though, even though it drew just one complaint.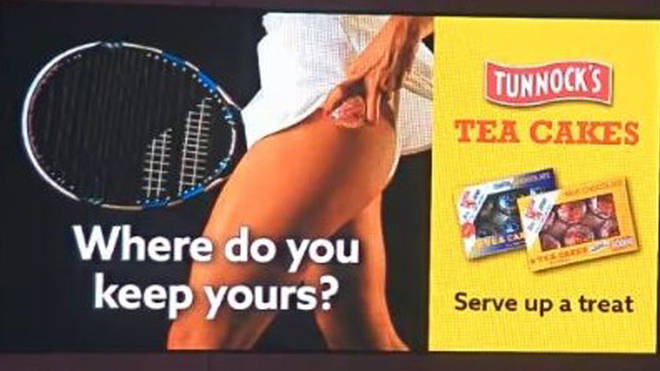 The tennis-themed advert, which brings to mind the famous Athena poster, shows a woman holding a tea cake in place of a tennis ball at the top of her thigh, with her skirt raised at the hip.
A message underneath the image reads "Where do you keep yours?" alongside two packs of tea cakes and the message "Serve up a treat".
Even though just one person complained, the watchdog ruled that it was likely to cause serious offence and was demeaning to women.