Drop The Knife: How Many Weapons Have Been Handed In?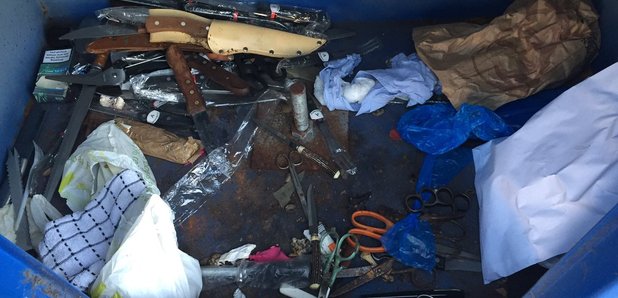 DROP THE KNIFE, SAVE A LIFE
How successful has LBC's campaign to get knives off the streets been? We opened a knife bin to find out.
LBC's reporter Charlotte Wright joined Word 4 Weapons to look inside one of the charity's 20 bins across London.

And when they looked into the bin, they found around 30 weapons, ranging from scissors to 12-inch machetes and knuckledusters.
LBC's Drop The Knife, Save A Life campaign is aiming to get knives off the streets and to raise awareness of the dangers of carrying a knife.