Father Releases Video Of His Son Being Stabbed To Death To Stop Knife Crime
22 August 2017, 07:35 | Updated: 22 August 2017, 09:51
A father is trying to save the life of young people by releasing heartbreaking footage of his son being stabbed to death.
Tagbeu Lebato, the father of Lauric Lebato ,explains how his life has been destroyed by death of his 22-year-old son.
He made this emotional film with Leicestershire Police to highlight the damage knives can have on families and communities.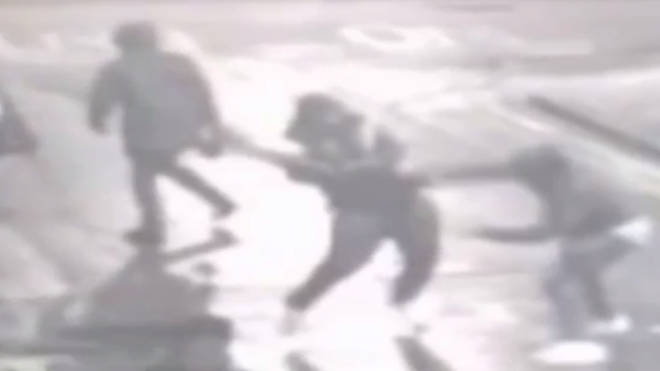 In the video, he says: "You have just watched my son Lauric being stabbed to death.
"I told you it would be shocking. But how do you feel? How do you feel about that knife that took our lives?
"I do not ask you to pity my life. I have no need of your pity. Instead, I ask you to think about that knife that took the life of my beautiful little boy.
"Now, think about another knife that may one day take your life or the life of someone close to you.
"My name is Tagbeu Lebato. Think lives not knives."
Sulaiman Sillah, 20, of Leicester, was jailed for life with a minimum sentence of 24 years at Birmingham Crown Court after being found guilty of murder.