Government Confirms Zac Goldsmith Has Resigned As MP
25 October 2016, 17:36 | Updated: 26 October 2016, 07:06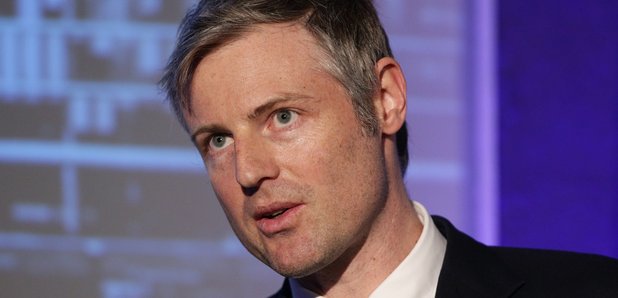 Goldsmith has stepped down in protest at the Heathrow third runway decision that was announced today.
The former MP for Richmond Park had been one of the strongest Tory opponents to the proposal to expand Heathrow by building a third runway. The proposed expansion would see even more planes travelling over his south west London constituency.
Mr Goldsmith, who unsuccessfully ran for the Mayor of London in 2016, said that he was standing down and triggering a by-election to give his constituents "a choice" over the candidate to represent them now that the airport decision has been made.
Mr Goldsmith, who has been an MP since 2010 when he took the seat from the Liberal Democrats, had previously told LBC that he would "sacrifice" his seat if the government opted to the Heathrow expansion. Watch the interview here:
The resignation will now trigger a by-election in the seat.
It's understood that the Conservative party will not put up a candidate against Mr Goldsmith, who is expected to now stand as an independent MP. This would set up a straight contest between Mr Goldsmith and the Liberal Democrats.