Private School Criticised For Ad Saying Pupils Will Be Rich Enough To Buy Dad A Jaguar
11 September 2018, 09:14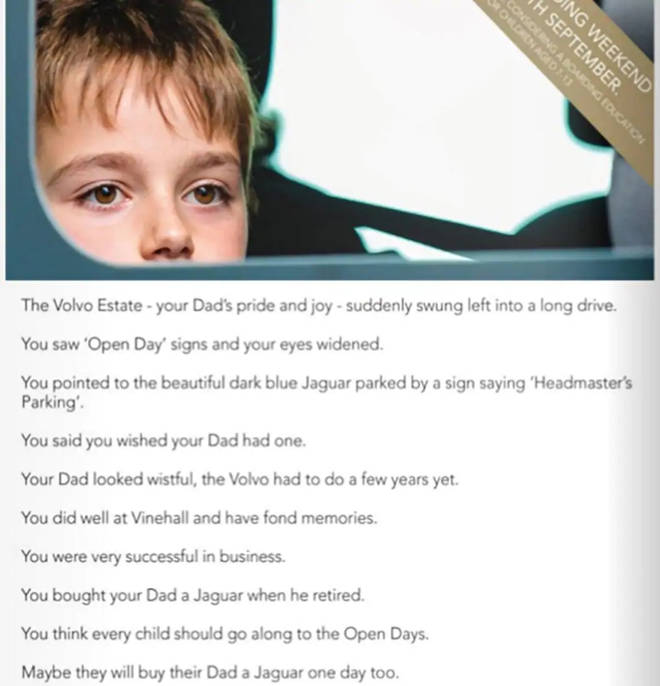 The headmaster of a private school has apologised for an advert in which they claimed that pupils will become wealthy enough to buy their father a Jaguar.
Joff Powis, the headmaster at Vinehall School in East Sussex, admitted the ad for the Open Day was "wholly misguided" and said it "should never have seen the light of day".
The advert in the Wealdon Advertiser imagined a pupil arriving at the school in his Dad's Volvo estate car and seeing the headmaster's Jaguar.
He then wishes he could buy one for his dad, with the text suggesting that if the pupil went to the open day, then they would later be able to afford one.
The Independent Association of Prep Schools said: "We understand that the school deeply regrets the advert and has apologised to the parents.
"The message portrayed does not reflect the values of IAPS nor does it represent what Vinehall School stands for."