Alan Sugar Deletes "Racist" Tweet After Huge Backlash
20 June 2018, 11:59 | Updated: 20 June 2018, 12:12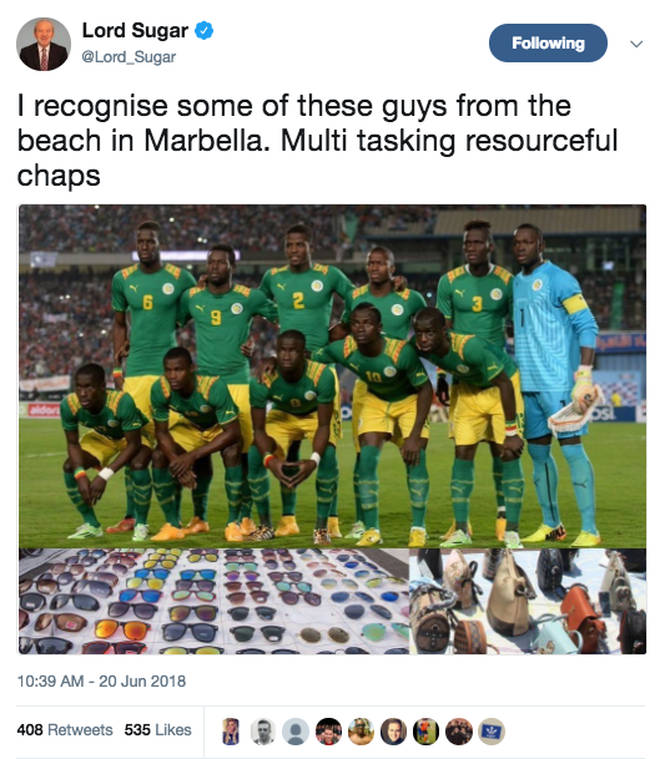 Lord Sugar has been forced to delete a controversial tweet about the Senegal football team after being accused of racism.
The TV star tweeted a picture of the African team, who beat Poland 2-1 at the World Cup yesterday, with the caption "I recognise some of these guys from the beach in Marbella. Multi tasking resourceful chaps."
In front of the team picture is a range of sunglasses and sunhats, lined up for sale.
Twitter users were quick to ask him to delete the image, with some saying it was racist.
Lord Sugar originally refused to remove it, saying people were over-reacting and it was funny.
He even attacked the people who were criticising him for the post.

But as the Twitter storm grew and he become the UK's top trending topic, he reluctantly decided to delete the tweet. But he even had to have two goes at apologising.