LBC Interviewed A Facebook Executive And It Got VERY Awkward
28 March 2018, 15:09
LBC spoke to a Facebook executive about their new privacy policy - and it got so awkward that a press officer was forced to intervene.
Chris Golds from LBC London News was speaking to Emily Sharpe from Facebook's Privacy and Policy team about the new settings they are releasing following the Cambridge Analytica scandal.
But as Chris put her under pressure on Facebook's data breach, Ms Sharpe was struggling to defend them, leading the press officer to interrupt to try to end the interview early.
Chris asked her: "Does Facebook understand why people are uneasy at the moment about them, when they're looking at what Facebook knows about them, the data that they've got?
"Why does Facebook need details of the numbers that I've called or the texts that I've sent."
A long, long pause followed, before Ms Sharpe eventually responded: "The contact information that people choose the share with Facebook is on an opt-in basis. We always want to make sure that it's clear that when we ask for information, that they understand the choices that they're making.
"We think that a tool like Contact Upload is making Facebook a better experience for people."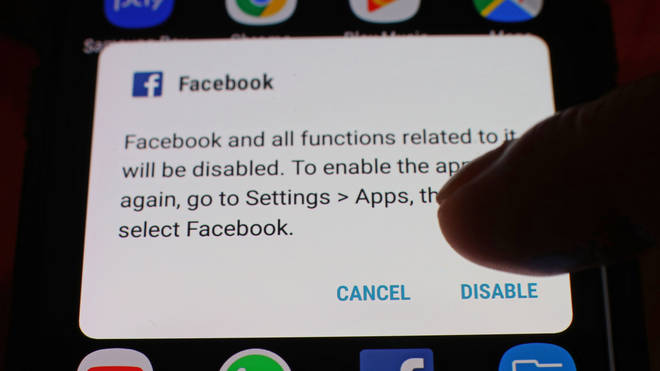 And when Chris brought the subject on to why Mark Zuckerberg has refused to appear in front of the Commons Select Committee, the press officer stepped in.
"We've probably answered that question and that's all we want to say on that," she said, calling time on the interview.
When Chris pointed out we were less than halfway through the agreed 20-minute interview, the PR executive responded: "I did say this wasn't 20 minutes on Cambridge Analytica. We really want your listeners to know about these privacy settings and the things that they can be doing."
You can listen to the awkward interview in the video at the top of the page.