Mark Zuckerberg Schooled On Privacy By US Senator
11 April 2018, 07:53
This is the moment a US Senator taught the head of Facebook why its users' privacy is so important.
Mark Zuckerberg faced the first day of a two-day Senate hearing yesterday following the scandal of users' data being leaked to Cambridge Analytica.
And it wasn't an easy ride for the Facebook chief. Things got especially tense when he was questioned by Democratic Senator Dick Durbin.
Mr Durbin asked him: "Would you be comfortable sharing with us the name of the hotel you stayed in last night?"
To laughs from the huge audience, Mr Zuckerberg responded: "Erm... er... no."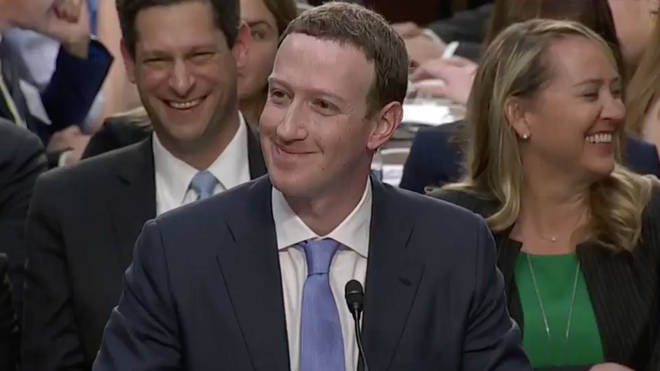 Mr Durbin continued: "If you messaged anyone this week, would you share with us the names of the people you messaged."
The Facebook CEO said again: "Senator, no, I would probably not choose to do that publicly here."
That proved Mr Durbin's point: "I think that may be what this is all about. Your right to privacy, the limits of your rights to privacy and how much you give away in modern America in the name of - quote - connecting people around the world.
"A question of what information Facebook is collecting, who they are sending it to and whether they were asking in advance my permission to do that."