Singing Dementia Dad Gets Record Deal
16 September 2016, 15:11 | Updated: 20 September 2016, 15:12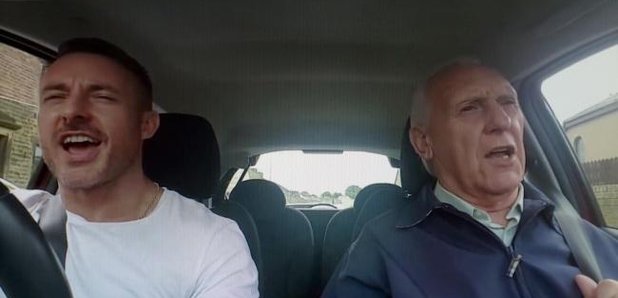 The 79-year-old man with dementia who touched people's hearts with a viral video of him singing, has been given a record deal.
Mac McDermott raises funds for the Alzheimer's Society (over £100,000 so far) by entertaining everyone with these videos of the pair singing their favourite songs and sharing them on Twitter and Facebook.
He says his dad comes alive when singing, so he set up a Carpool Karaoke camera to record him singing the classic songs.
And now his father Teddy, known as The Songaminute Man, has released his first record, aged 80.
Decca have released his versions of Quando and You Make Me Feel So Young to raise money for the charity.
Let's get behind this to make it number 1 in the Big Top 40! You can find the Songaminute Man Just Giving page here .
You can pre-order the song here
James O'Brien spoke to Mac this morning where he told his story, which James called "one of the most lovely we've ever heard." Watch the whole conversation below: