So Heartwarming: Celebrities Tweet Support For Bullied Schoolboy
30 June 2017, 08:11 | Updated: 30 June 2017, 09:12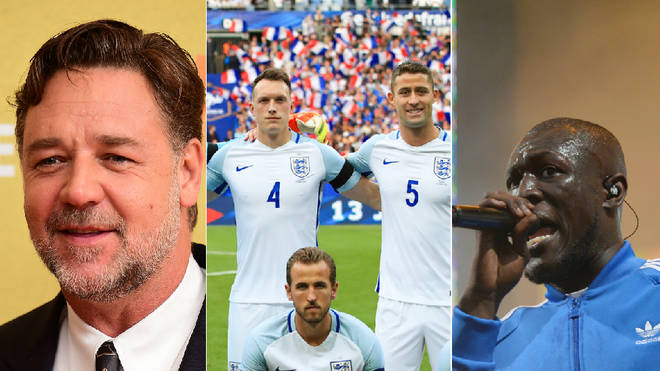 A father took to Twitter to ask famous people to wish his bullied son a happy birthday... and the result is one of the most heartwarming stories in a long time.
Chris Hope-Smith, from Leeds, posted a message on Twitter asking if any celebrities could send positive messages to his son, Ollie, who was having problems with a school bully.
He wrote: "The bully keeps saying to him that everything O has, he has bigger/better/more often.
"I would love someone to tell him he does mean something and bullying is not ok, ever."
They were then inundated with some of the most famous names in Britain and beyond.
Other celebrities, such as rapper Stormzy also got involved, tweeting: Happy birthday Ollie! You're a lil legend. Don't watch the bullies they always end up being the biggest wastemen later in life."
Several football teams, including England, Arsenal and Manchester City also tweeted happy birthday messages. The message even got as far as the Toronto Raptors basketball team in Canada.
And even Monica Lewinsky sent Ollie a birthday greeting.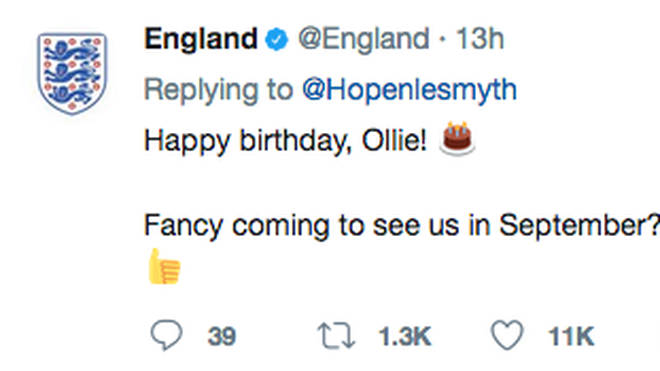 Afterwards, Ollie's mum Natalie wrote: "I am completely overwhelmed by everyones kind thoughts. You do not know what this means to me and will to Ollie when we show him.
"I have been battling with this matter for over a year and am only just now being listened to.
"It is heartbreaking listening to an 8 year old think that he is worthless and 'shouldn't be here'. I know that we are definately not the only ones in the world to be going through this but I just want to say, from the bottom of my heart 'Thank You' so much. You really don't know what this means."