Tommy Robinson Appointed As "Personal Advisor" To Ukip Leader
23 November 2018, 07:03 | Updated: 23 November 2018, 07:08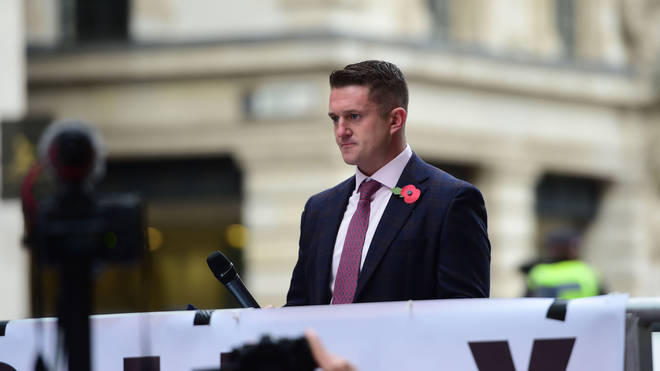 Tommy Robinson has been made an adviser to Ukip leader Gerard Batten - despite not being a member of the party.
The party says the controversial activist, whose real name is Stephen Yaxley-Lennon has 'great knowledge' and looks forward to working with him on issues including rape gangs and prison reforms.
Mr Batten said: "I have appointed Tommy Robinson to be a personal special adviser on two subjects which he has great knowledge.
"It is not necessary for him to be a party member in order to assist me in this role.
"I am looking forward to working with him."
Ukip have delayed the vote on whether to allow Mr Robinson to join the party until after 29th March 2019, saying they should be concentrating on Brexit.
In May, Mr Robinson, 35, was jailed for 13 months for contempt of court, which sparked a series of #FreeTommy protests.
His conviction was later quashed over procedural concerns and the case has now been referred to the Attorney General.