Met Police Chief Warns Against Making Big Changes After Terror Attack
15 August 2018, 07:29
The Met Police Commissioner has told LBC authorities will discuss the possibility of Parliament Square being pedestrianised following yesterday's suspected terror attack.
A 29-year-old British man is being questioned after a car crashed into security barriers outside the Houses of Parliament.
But Cressida Dick has warned against making knee-jerk changes to security measures.
She said: "There is a balance to be drawn. Vehicles are on our streets all the time. We have crowds on our streets as well.
"The terrorists want us to completely change our way of life, they want us to be afraid and they want us to stop doing what we want to do to lead a normal life in the UK.
"We're not going to give in. We're not going to just change our lifestyle.
"But it is important that we take reasonable measures - as I think we have been doing over the last several months - to try to make sure that the most iconic sites, including those in Central London are well protected and if something does happen there, then the police are able to respond very quickly with armed officers, which is what we saw yesterday."
Talking of further measures, she stated: "Whether that area outside should be pedestrianised further is a matter that will be discussed no doubt between the parliamentary authorities, us, the intelligence agencies, the local authorities and the mayor."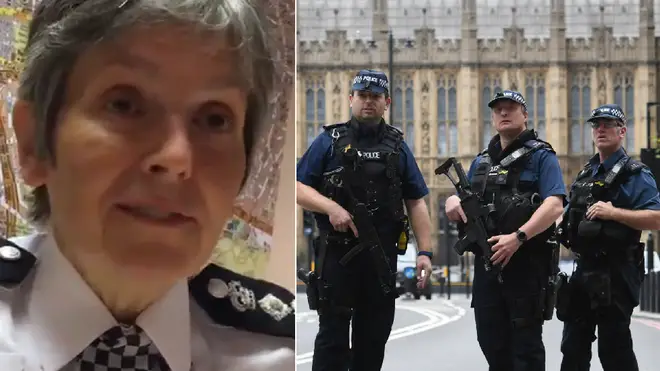 Ms Dick paid tribute to the speed and bravery her officers showed in tackling the terrorist during yesterday's attack.
She added: "I'm incredibly proud of all of them. They are very well trained, they have good equipment, they work very well in teams. But at the end of the day, it's about their character and they are extremely courageous.
"Every day of the week, I hear a story which would take the public's breath away as to what an officer has done to keep an officer safe. Yesterday we saw that again."