Boris Johnson 'threatens to expel Tory Brexit rebels'
2 September 2019, 12:46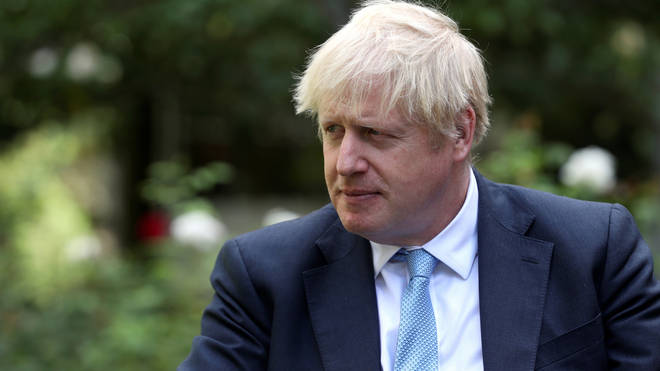 Boris Johnson is threatening to expel any rebel Conservative MPs who defy the whip and vote to block a no-deal Brexit this week.
The Prime Minister vowed to withdraw the whip from rebels and ban them from standing as Tories in the next election if they defied the Government in Tuesday's vote.
Opposition parties are expected to try and pass legislation blocking the Prime Minister from allowing to leave the EU without a deal.
But Mr Johnson's plans could be set to backfire and result in him losing his majority of one as several MPs said they would still vote against their party.
This could result in an early general election later this year.
A senior source from the Tory whips' office told the Mirror: "The whips are telling Conservative MPs a very simple message."If they fail to vote with the Government on Tuesday they will be destroying the Government's negotiating position and handing control of Parliament to Jeremy Corbyn."
Any Conservative MP who does this will have the whip withdrawn and will not stand as Conservative candidates in an election."
Former justice secretary David Gauke warned about the plan, saying "the usual operation is not happening" and that the Government is trying to remove MPs who want to leave the EU with a deal.
He said on Monday: "I don't think there seems to be a huge effort to persuade people to support the Government this week."They seem to be quite prepared for there to be a rebellion and then to purge those who support the rebellion from the party.
"It's a very odd way of doing that. Normally there would be plenty of cajoling. Normally one would have friends from the cabinet phoning up and saying 'why don't you support the Government give them way more time'.
"None of that is happening, the usual operation is not happening. It does seem to me they are almost goading people into voting against the Government.
"To be honest I think their strategy is to lose this week and then seek a general election having removed those of us who are not against Brexit, not against leaving the European Union, but believe we should do with a deal."
Other rebels expected to vote against the Prime Minister include former Chancellor Philip Hammond and former International Development Secretary Rory Stewart.
Senior Tories Ken Clarke and Oliver Letwin have also said they would defy the government to stop no deal.
Several dozen more MPs who have been less vocal could also join them in voting with Labour.
Happening Now