Boris Johnson's own sister brands his language "highly reprehensible"
26 September 2019, 15:26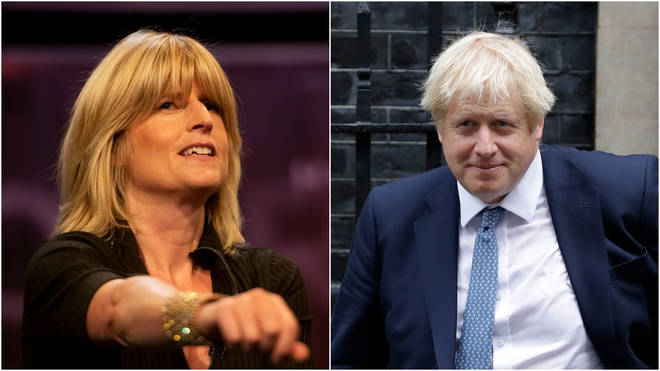 Boris Johnson's sister has described his language in Parliament yesterday as "highly reprehensible."
The Prime Minister's been facing calls to apologise from opposition MPs about his choice of words during a heated debate on leaving the EU.
Speaking to Sky News, Rachel Johnson attacked her brother for claiming the best way to honour murdered MP Jo Cox was to deliver Brexit.
She branded the comments "particularly tasetless" for "those who are grieving a mother, an MP and a friend to say that the best way to honour her memory is to deliver the thing that she and her family campaigned against."
Mrs Johnson said she thought the Prime Minister's comments were "very tasteless," when referring to the memory of a murdered MP.
Adding, "my brother is using words like 'surrender,' 'capitulation' as if the people who are standing in the way of the blessed will of the people as defined by the 17.4 million votes in 2016 should be hung, drawn and quartered, tarred and feathered.
"I think that is highly reprehensible language to use."
She went on to say she hoped for agreement in the Commons that there would be a deal on all side that "this sort of thing is utterly dialled down."
House of Commons Speaker, John Bercow, has urged MPs to treat each other as opponents, not enemies.
Boris Johnson earlier faced backlash from politicians over his remarks. Read more here.