What time is today's Brexit vote, what are MPs deciding on and what is the Benn Bill?
3 September 2019, 12:24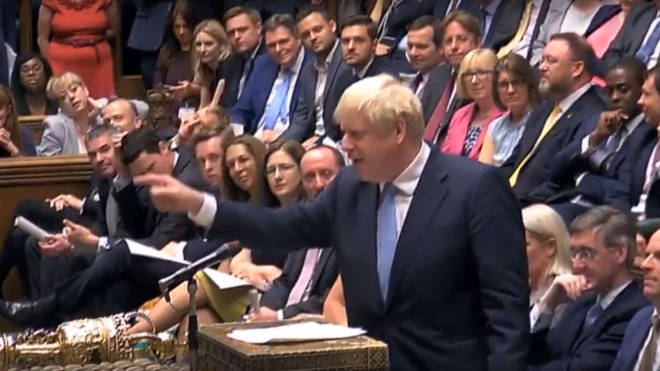 Opposition MPs and Tory rebels will bring forward a motion to prevent the UK leaving the EU without a deal which could lead to an October general election.
MPs are set for one of their biggest first days back in the House of Commons as members who oppose No-Deal look to pass legislation that will prevent the UK from leaving the EU without a deal on 31 October.
If they are successful, Boris Johnson has suggested that he will have little choice but to call a snap election which could take place as early as 14 October.
Jeremy Corbyn has long argued that he wants a general election but he could stop Labour MPs from voting to override the Fixed Term Parliaments Act tomorrow.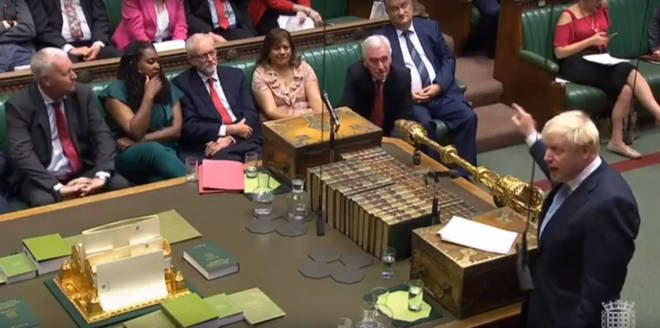 Mr Johnson could be planning to time an election so that No Deal will be unavoidable, according to key Corbyn ally Shami Chakrabarti.
Senior Conservatives iincluding Dominic Raab have also said that they would be prepared for a general election but they would prefer if it was not called.
Any vote on a snap election would have to win the support of two-thirds of the House of Commons.
So, where does this leave the Brexit process?
Before politicians can rule out a No-Deal scenario, they will have to win a vote on taking control of the parliamentary timetable.
That vote will take place this evening with the result due at around 10pm.
It could see Tory rebels, such as Philip Hammond, Dominic Grieve and David Gauke, join opposition parties in voting against the government.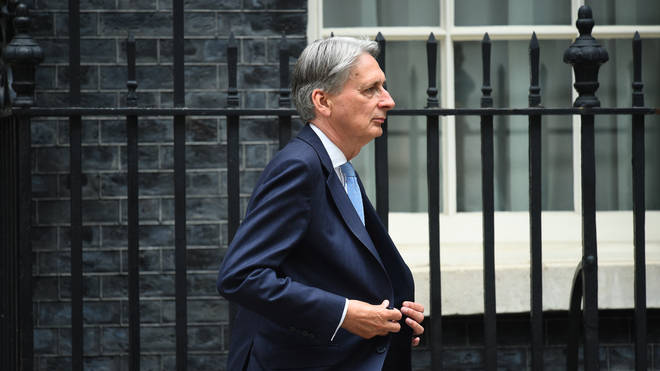 Boris Johnson has threatened anyone who plans to rebel with deselection come the next general election, and if he wins today's vote he will push on with his Brexit plans.
If MPs do take control of the parliamentary schedule, they will seek to put forward legislation on Wednesday that will extend Article 50 and delay Brexit until 31 January 2020 if a deal is not agreed by 14 October.
As with any bill it would have to be ratified by the House of Lords, which would take place on Thursday - the same day that Gina Miller and John Major will go to court to legally challenge the PM's plans for prorogation.
Parliament is not due to sit on Friday, but MPs could decide to take their place in the Commons in order to pass the legislation as soon as possible.
So long as all the above happens and no surprises crop up along the way, the bill could be sent to the Queen and given Royal Assent by Monday, 9 September.
This is the final day that MPs or peers can pass legislation that prevents No-Deal.
What is the Benn Bill?
Former Labour minister Hilary Benn proposed a bill aimed at stopping the UK from leaving the EU without an agreement.
The European Union (Withdrawal) (no 6) Bill, better known as the Benn Bill, is Parliament's "last chance" to prevent a "reckless and damaging" No-Deal, according to Shadow Brexit Secretary Keir Starmer.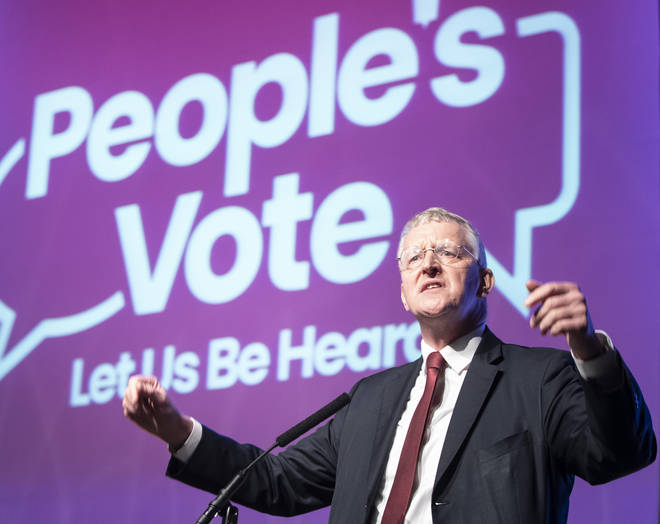 Its purpose is to either guarantee a deal is in place, or to ensure Parliament approves No-Deal by 19 October.
Without either of these conditions the Benn Bill will require the PM to write to the EU seeking an extension to Article 50 until 31 January 2020.
Where are other potential outcomes?
Boris Johnson, who last night said that he would not seek an extension to Article 50, could defy convention and ignore legislation that allows MPs to take control of the parliamentary timetable.
This would likely lead to a legal challenge from MPs, which they would probably win.
He will more likely call for a snap election which he hopes will oust Tory rebels and give him a majority in the Commons to push forward with his own plans.
Furthermore, even if Mr Johnson accepts the legislation to shift the UK's departure date to January this still needs to be discussed and accepted by the 27 other EU nations.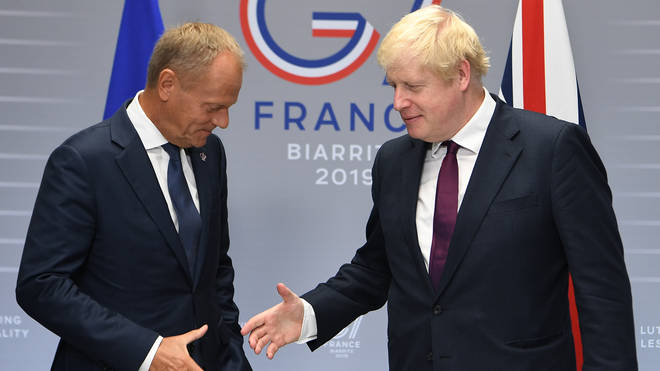 If the EU agrees, then there will be a delay to Brexit but if they refuse then the UK will still be set to leave on 31 October with or without a deal.
Were opposition parties to be unsuccessful in taking control of the parliamentary schedule, Mr Corbyn could put forward a vote of no-confidence in Mr Johnson's administration that could see the Labour leader form his own alternative government.
But even this could lead to a general election if that alternative government is unable to win a vote of confidence within 14 days of being established.
In a truly unprecedented move, Boris Johnson could table a motion of no confidence in his own government in order to trigger an election.
He could even keep his powder dry until 17 October when an EU summit takes place.
Parliament would ask the PM to attend and seek an extension to Article 50 which would be voted on by all 28 member states, including the UK.
The PM could then veto the UK's request for extension which would force its departure on 31 October.