Coronavirus: London's St Patrick's Day Parade cancelled
13 March 2020, 08:08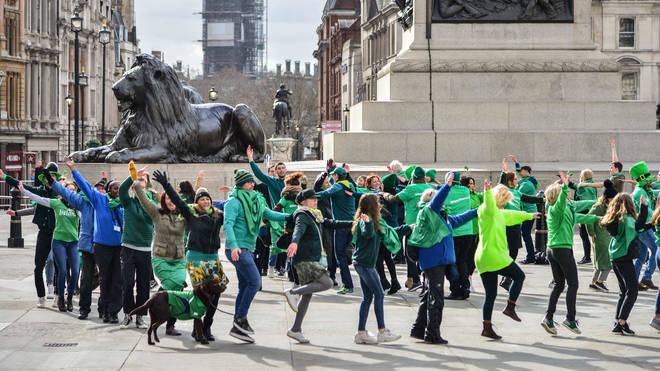 The Mayor of London has confirmed that the city's annual St Patrick's Day parade has been cancelled due to a number of "key performers" being unavailable.
London's official celebrations were due to take place on March 15 with St Patrick's Day falling on Tuesday, March 17 this year.
The event was set to champion women in sport, supporting the Federation of Irish Sports' campaign to improve coverage for women's sport.
The event in Dublin was cancelled due to coronavirus fears.
Sadiq Khan said: "London's St Patrick's Day celebrations are an annual highlight for so many people. So I am incredibly disappointed that this year's event has had to be cancelled as key performers and parade participants are no longer able to take part due to the ongoing threat of coronavirus.
"London's Irish community makes a huge contribution to our great city. I recognise that the unavailability of key performers and parade participants leaves no choice but to cancel.
"I know this will be extremely disappointing news for so many Londoners and visitors to our capital."
In Ireland schools, colleges and creches will shut today and indoor and outdoor gatherings will be limited in a bid to slow down the spread of Covid-19.

Irish premier Leo Varadkar announced the closures will run until March 29.

Indoor mass gatherings of more than 100 people or outdoor gatherings of more than 500 people should be cancelled, he said.

Coronavirus "will continue to spread, but it can be slowed," he said.

The Republic of Ireland recorded 27 new cases of Covid-19 on Thursday - the biggest spike so far - bringing its number of confirmed cases to 70.

There has been one confirmed death of someone with the virus; an elderly woman with an underlying illness who died on Thursday.