Politician says he won't watch Strictly Come Dancing in case same-sex dance partners appear
3 September 2019, 13:34
The DUP's former Health Minister has called the BBC's decision to open Strictly Come Dancing to same-sex partnerships a "retrobate" step.
DUP poitician Jim Wells has stated that he believes the BBC's announcement that they would be open to same-sex dance partners on the show is too "radical" and means that the show "is no longer family viewing".
Speaking on Good Morning Britain, the former Stormont Health Minister said that parents could be questioned by their children over why two people of the same gender were dancing together.
Wells then confirmed that he will no longer be watching the show as it will no longer be the "wonderful family viewing" it once was.
His comments caused conflict with presenters Piers Morgan and Susanna Reid, who took umbrage with Wells' view that same-sex dance couples should be shown "after the watershed".
Piers Morgan retorted, "What time would you allow gay people to be on television? Without you feeling challenged?"
The presenter also asked Mr Wells if he would be uncomfortable dancing near another man at a party, and if he is challenged by a gay judge on Strictly Come Dancing.
Wells replied that he is not challenged by gay judges, as the "Aren't branded as gay as such."
Piers Morgan also asked the politician if he has ever "Had a gay feeling", stating that "Men who feel like that usually have a feeling, a thing for other men."
Mr Wells stated, "Absolutely not, I am a happily married man with three children and four grandchildren."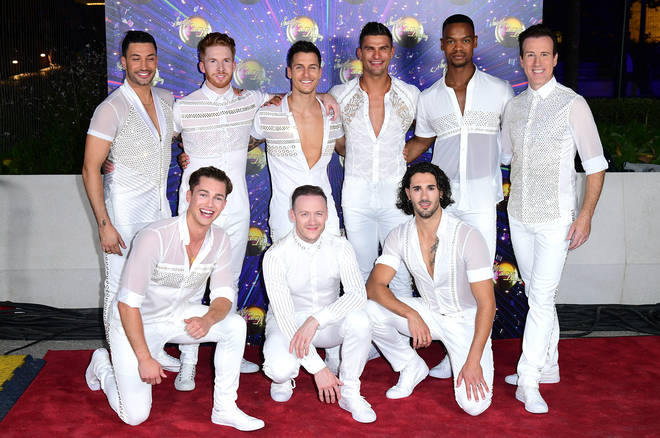 Susanna Reid also challenged him on his view that "anything that makes" the programme "difficult for parents to watch it with their kids" is wrong.
She asked, "What if those children are sitting with two mums and two dads."
"Your issue is about seeing gay couples, and not about the kids, the BBC is trying to reflect society."
Jim Wells' comments come after he was forced to resign from his post as health minister in 2015 after he claimed that children of same-sex couples are "more likely to be abused".
Speaking about the decision to include same-sex couples on the show, a BBC spokesperson stated, "Strictly COme Dancing is an inclusive hsow and we are proud to have featured same-sex dancing amongst the professional dancers in group numbers in previous series."
"We are completely open to the prospect of same-sex pairings between our celebrities and professional dancers in the future, should the opportunity arise."