Father says NHS approval of cannabis based-medicine for epilepsy is 'nothing special'
11 November 2019, 12:44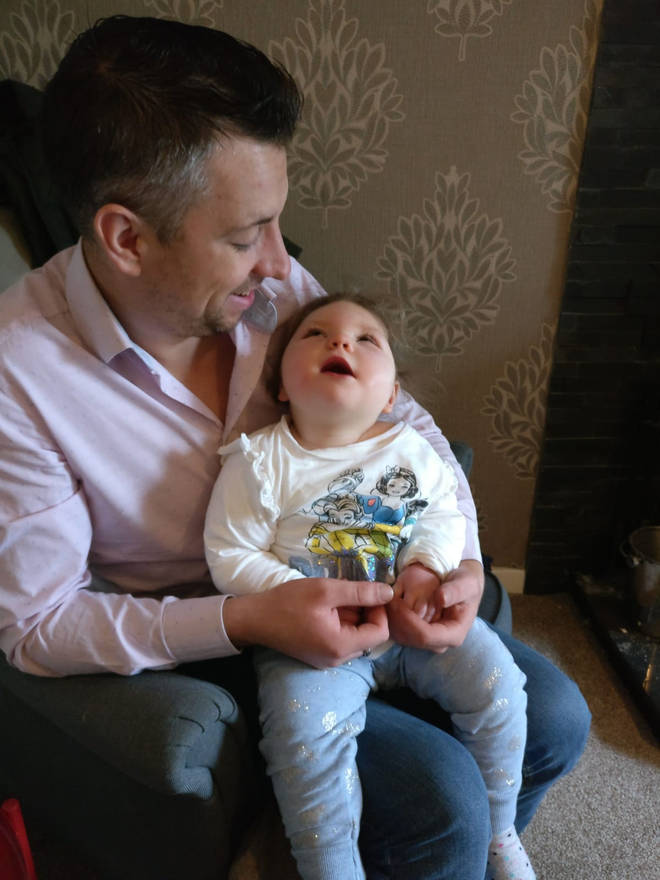 A father whose daughter was prescribed medicinal cannabis privately, says the NHS's move to approve a Epidyolex for epilepsy is not enough.
Two cannabis-based medicines, used to treat epilepsy and multiple sclerosis, have been approved for use by the NHS in England.
Robin Emerson's daughter Jorja has severe epilepsy and is believed to have been the first child to have been prescribed medical cannabis in the UK.
But her father says the NHS's move to use the drug Epidyolex is "not positive at all" and doesn't go far enough for patients with severe epilepsy.
Mr Emerson said the equivalent of prescribing Epidyolex for children with Lennox Gastaut syndrome and Dravet syndrome would be "if you were went to hospital with your leg hanging off and they told you there was no morphine available but you could take paracetamol".
He describes the drug as "nothing special" but simply the pharmaceutical version of what you can buy over the counter. Instead he says patients require the main THC psychoactive constituent of cannabis to control seizures, which is the substance found in his daughter's medicine.
Jorja receives medicinal cannabis privately, after the drug manufacturers paid thousands of pounds for the cost last year. She was not able to obtain the drug under the NHS.
Robin Emerson said his daughter "wouldn't be here now" without medicinal cannabis. He spoke to LBC's Eddie Mair in 2018, and revealed the £3,000 cost involved in prescribing medicinal cannabis for his daughter.
Seven-year-old Alfie Dingley who suffers from a rare form of epilepsy, was granted a special licence last year to use medicinal cannabis oil.
His family found his condition had significantly improved thanks to the drug.
Robin Emerson is calling for the NHS to allow all children with severe epilepsy to have access to medicinal cannabis like Alfie does.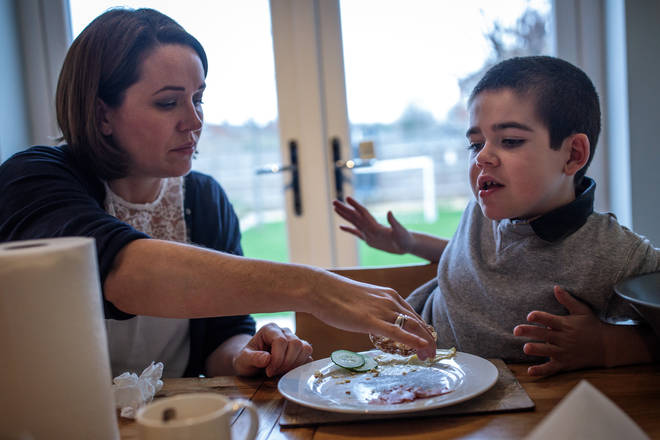 Epidyolex costs between £5,000 and £10,000 per patient each year - but the manufacturer has agreed a lower discounted price with the NHS.
It is estimated there are 3,000 people with Dravet and 5,000 with Lennox Gastaut syndrome in England.
Epilepsy Action said: "For people affected by Lennox-Gastaut syndrome and Dravet syndrome, the reality of living with these conditions is incredibly challenging. These syndromes are often treatment-resistant, with some children experiencing hundreds of seizures every day. Any one of these seizures could be life-threatening.
"Epidyolex is not a silver bullet. However, there is some high-quality clinical evidence that this treatment can reduce the number of seizures caused by these epilepsies. New treatment options for severe epilepsies do not come very often.
"NICE's (National Institute for Health and Care Excellence) decision to recommend Epidyolex offers a potential way forward for people living with these severe epilepsies. It's not an overstatement to say that it could be life changing for some."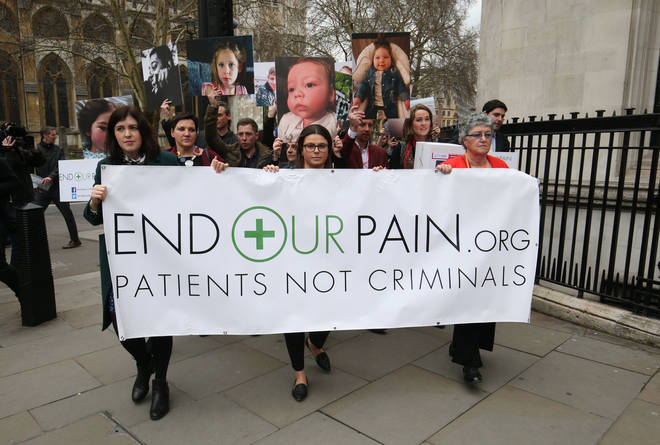 The other treatment, Sativex, that has been approved for NHS use, is a mouth spray that contains a mix of THC and CBD. It has been approved for treating muscle stiffness and spasms, known as spasticity, in multiple sclerosis. However doctors will not be allowed to prescribe it to treat pain.
Genevieve Edwards, Director of External Affairs at the MS Society, said: "We've been campaigning for access to Sativex for years, and it's brilliant NICE has finally listened.
"These guidelines are an important first step, but don't go far enough. No cannabis-based treatments have been recommended to treat pain, a common symptom of MS. Additionally, because Sativex will be funded by local bodies – who might not have the resource they need to prescribe it – even more people could miss out."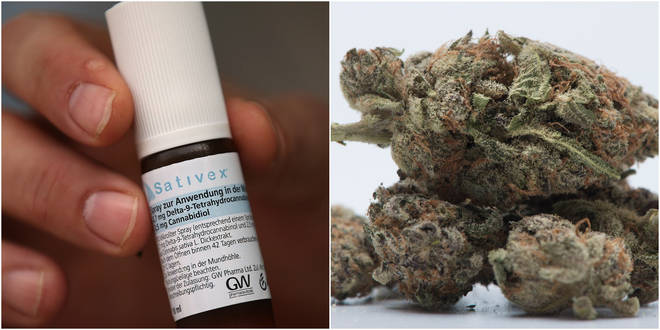 Paul Griffin, 49, from Bradford, has lived with MS since 1996. He experiences numbness, pain, and muscle spasms in his arms, legs and feet and has repeatedly asked his doctors for Sativex, as other medications and therapies haven't helped.
Mr Griffin said: "It's about time I can finally have the opportunity to try Sativex. It's been incredibly frustrating to know Sativex could help, yet it's been out of reach for so long.
"This news could change my outlook on living with MS. I just hope there aren't any more brick walls put up which will prevent us from getting the treatment. "