Hays Travel to buy all 555 Thomas Cook stores saving 2,500 jobs
9 October 2019, 09:50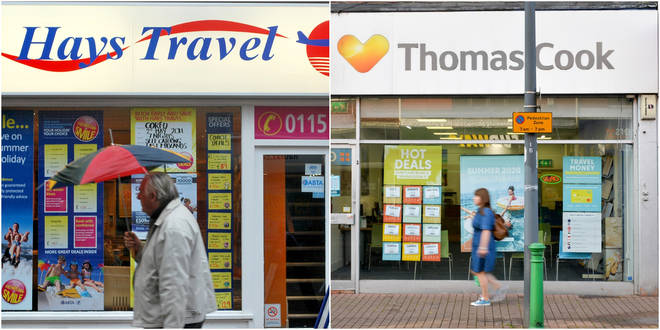 All 555 Thomas Cook stores are to be bought by rival company Hays Travel in a move that could save up to 2,500 jobs after the travel giant went bust.
Independent Sunderland-based travel agent Hays Travel has said it will buy 555 stores from Thomas Cook after the holiday company collapsed late last month.
Hays said it planned to reopen all the shops with immediate effect. More than 100 new jobs will be based at the company's Sunderland headquarters, with the rest in shops across the UK.
The move is a significant boost for Hays, which currently only has 190 shops around the UK.
"It is a game-changer for us, almost trebling the number of shops we have and doubling our workforce - and for the industry, which will get to keep some of its most talented people," said founder John Hays.
"We are looking forward to welcoming many more people who share our passion for the travel industry, into our family business."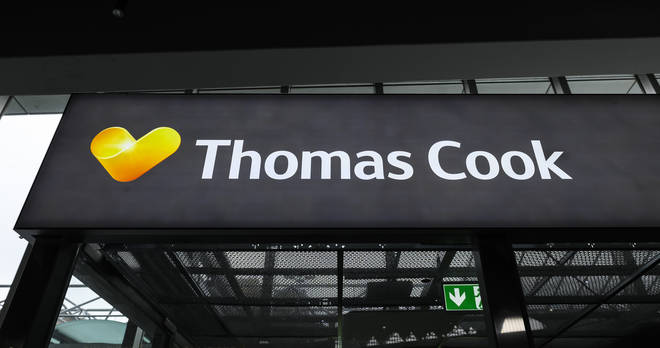 Hays has already recruited 421 former Thomas Cook staff and has offered employment to more of the airline's personnel.
"This represents an important step in the liquidation process, as we seek to realise the company's assets," said David Chapman, the official receiver of Thomas Cook.
"This is an extremely positive outcome, and we are delighted to have secured this agreement," said Jim Tucker, a KPMG partner who was appointed joint special manager of Thomas Cook's retail division after the failure.
"It provides re-employment opportunities for a significant number of former Thomas Cook employees, and secures the future of retail sites up and down the UK high street."
Mr Tucker said the administrators would work with Hays to "ensure a smooth transition of the store estate".
Hays was founded in County Durham 40 years ago and reached £1 billion in sales last year.
What happened to Thomas Cook?
Thomas Cook collapsed in September and ceased trading with immediate effect, leaving its 21,000 staff set to lose their jobs.
9,000 UK-based Thomas Cook staff lost their jobs. Many took to protests, calling on ministers to be held to account for the unprecedented amount of job losses.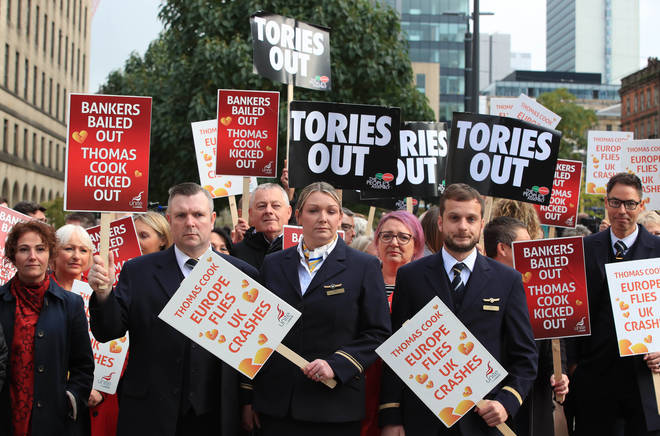 Many Thomas Cook staff volunteered to bring home the over 150,000 people stranded abroad. The effort get them home was codenamed Operation Matterhorn and was the biggest ever peacetime repatriation of Brits.
Congratulations to Hays Travel for crashing their own website with the announcement that they will take over all Thomas Cook stores🤣

— Mark Beattie (@MarkBeattie1989) October 9, 2019
All passengers who were stuck abroad have now been returned to the UK.
'RIP Thomas Cook', public leave moving tributes outside store