Hurricane Dorian: Five killed as "unprecedented" storm devastates the Bahamas
3 September 2019, 11:31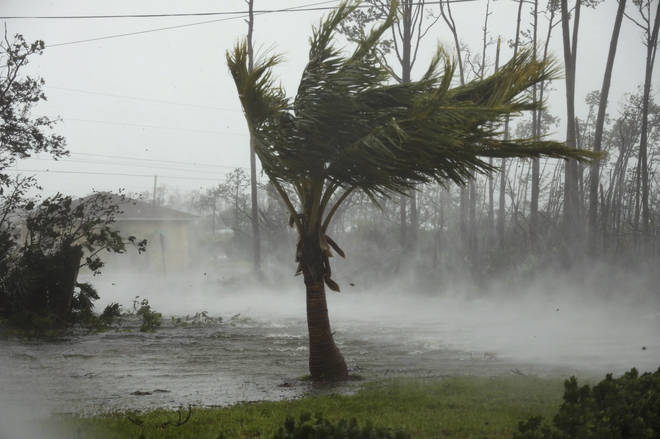 At least five people have been killed and as many as 13 thousand homes may have been destroyed or severely damaged as Hurricane Dorian batters the Bahamas.
21 injured people were airlifted to the capital by the US Coast Guard, Bahamas officials said.
Winds and rain continued to pound the north-west islands late on Monday night into early Tuesday, sending people fleeing the floodwaters from one shelter to another.
"This is unprecedented," said Jeff Masters, meteorology director at Weather Underground. "We've never had a Category 5 stall for so long in the Atlantic hurricane record."
"We are in the midst of a historic tragedy," Prime Minister Hubert Minnis said.
Hundreds of thousands of people in Florida, Georgia and South Carolina were ordered to evacuate before the storm hits the Eastern Seaboard.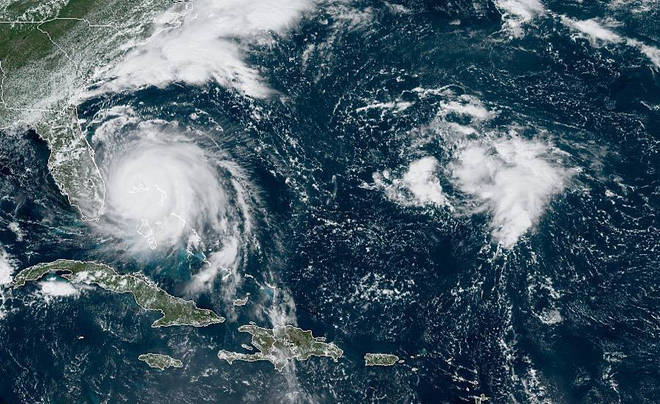 Several large airports announced closures and many flights were cancelled for Monday and Tuesday.
Bahamian officials said they received a "tremendous" number of calls from people in flooded homes.
Hurricane Dorian has flooded the islands of Abaco and Grand Bahama with walls of water.
Abaco and Grand Bahama are home to some 70,000 people.
Scientists say climate change generally has been fuelling more powerful and wetter storms.
The only recorded storm more powerful than Dorian was Hurricane Allen in 1980, with 190mph winds, though it did not make landfall at that strength.
The US National Hurricane Centre have predicted the track would carry the storm "dangerously close to the Florida east coast late on Tuesday through Wednesday evening and then move dangerously close to the Georgia and South Carolina coasts on Wednesday night and Thursday".