Prince Harry says 'no-one is perfect' as he hits back over use of private jets
3 September 2019, 10:43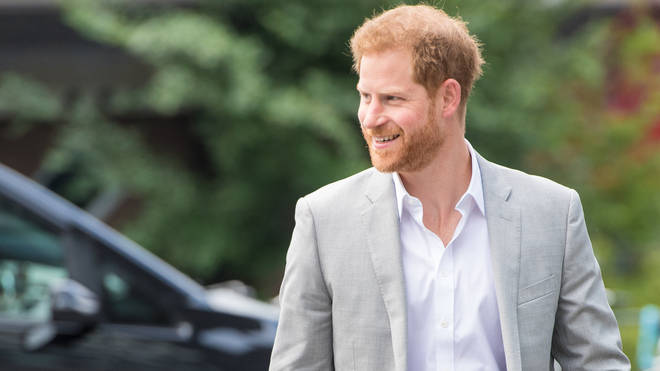 Prince Harry has said "no-one is perfect" after he and the Duchess of Sussex were criticised for using private jets.
The Duke of Sussex made the remark as he launched Travalyst, a new eco-friendly travel initiative promoting "sustainable travel solutions," on Tuesday.
He arrived in the Netherlands on a commercial flight on Monday and was snapped smiling ahead of launching the project, which he has been working on for three years.
During the speech, the Prince addressed his use of private jets with his wife Meghan, and said what is important is "what we do to balance" out negative effects on the environment.
He said in a speech to launch the initiative at Amsterdam's A'dam Tower: "What is clear across this vast landscape is that our world faces environmental challenges of unprecedented scope and scale.
"From deforestation and the loss of biodiversity, to ocean plastics and poaching, the problems can sometimes seem too big to fix.
"These human-caused challenges often need a giant system shift to make a significant enough impact. And that is what this partnership is here to try and do.
"Sometimes the scale of the conservation crisis feels overwhelming and that individual actions can't make a difference.
"I've certainly felt that - but I've learned that we cannot dismiss the idea of trying to do something, just because we can't do everything. We can all do better.
"And, while no-one is perfect, we are all responsible for our own individual impact; the question is what we do to balance it out."
The scheme works with agencies including Booking.com, Skyscanner and Trip Advisor in what is being billed as the first project of its kind.
The Royal couple came under fire earlier this summer for using four private planes in 11 days to fly to the south of France and Ibiza for holidays.
Sir Elton John, who flew the couple to his home in Nice, defended them against the "distorted and malicious" reports, claiming he had "wanted the young family to have a private holiday inside the safety and tranquility of our home."
The singer added: "To maintain a high level of much-needed protection, we provided them with a private jet flight.
"To support Prince Harry's commitment to the environment, we ensured their flight was carbon neutral, by making the appropriate contribution to Carbon Footprint™.
"I highly respect and applaud both Harry and Meghan's commitment to charity and I'm calling on the press to cease these relentless and untrue assassinations on their character that are spuriously crafted on an almost daily basis."
Ahead of the launch of the initiative, The Duke of Sussex said in a statement: "Travel has the unparalleled power to open people's minds to different cultures, new experiences and to have a profound appreciation for what our world has to offer.
"As tourism inevitably grows, it is critically important to accelerate the adoption of sustainable practices worldwide; and to balance this growth with the needs of the environment and the local population.
"Bringing companies, consumers and communities together is our best chance to protect destinations and ecosystems for future generations."