Your morning briefing, Friday 25 October
25 October 2019, 06:30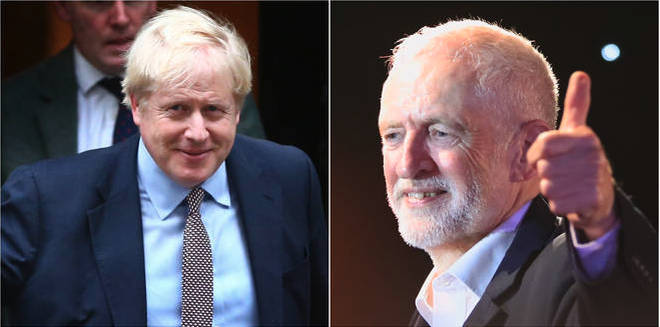 Good morning, here are the main stories you are waking up to today.
Boris Johnson calls for December 12 General Election
The prime minister has said that if the EU extends the Brexit delay until the end of January, he will hold a Commons vote next week on a General Election to take place on 12 December.
In a letter to Labour leader Jeremy Corbyn, urging him to back an election, Boris Johnson said: "It is our duty to end this nightmare and provide the country with a solution as soon as we reasonably can."
Jeremy Corbyn has said he will only back Boris Johnson's offer of a general election when a no-deal Brexit is "off the table".
The Government has also cancelled the Budget on 6 November due to the Brexit delay.
Police begin moving 39 dead bodies from lorry to mortuary
Police have started to move 39 bodies of Chinese nationals from the lorry they were found in on Wednesday, to a mortuary.
The first 11 victims are being transported under police escort by private ambulance from the Port of Tilbury to Broomfield Hospital in Chelmsford.
31 men and eight women were found in the lorry at Waterglade Industrial Park in Grays on Wednesday.
Police have also been been granted extra time to question lorry driver Mo Robinson, 25, on suspicion of murder.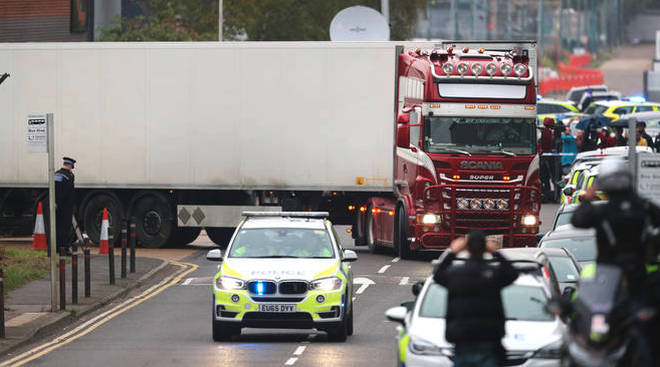 Harry Dunn: Family of killed teenager to launch legal action against the Foreign Office
The family of Harry Dunn is to begin legal action against the Foreign and Commonwealth Office.
The teenager was killed in a road crash in August that involved the wife of a US diplomat, and the family has been involved in a political row over her diplomatic immunity.
Northamptonshire Police are also facing legal action from the family over "deep concerns" about its investigation into the crash.
Violence against MPs 'worth it' to get own way on Brexit
A majority of both Leave and Remain voters believe violence against MPs is a "price worth paying" to get their way on Brexit, a survey's co-director was "shocked" to reveal.
Based on polling by YouGov, the survey found 71 per cent of Leave voters in England, 60 per cent in Scotland and 70 per cent in Wales believed violence towards MPs was a "price worth paying" for Brexit.
Among Remain voters, 58 per cent in England, 53 per cent in Scotland and 56 per cent in Wales considered violence towards MPs was a "price worth paying" for Britain to stay in the EU.