Cost of living crisis? - That's not reflected in retail and travel activity, writes David Buik
27 July 2023, 07:49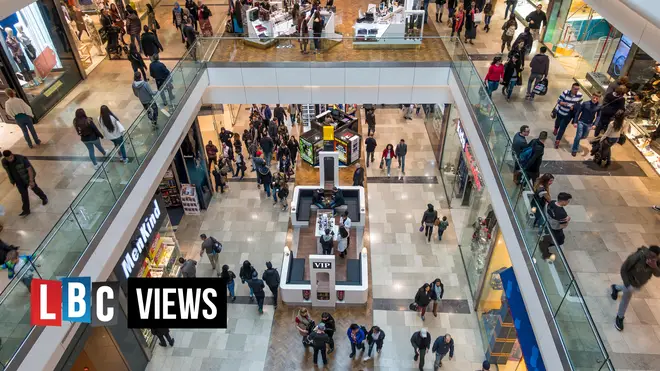 Here we are entering the second half of the year. The economic outlook is hardly encouraging.
Inflation rages, though it has fallen from 8.7% to 7.9% to June 2023, though food remains stubbornly high, exacerbated by Putin's attack on Ukraine's grain storage. This painful cost of living crisis is still very much alive.
Mortgage rates have spiralled, which could start to cost some homeowners an extra £500 a month. This compendium of dispiriting data, of course, means that the consumer has rather less disposable income than in previous years.
Yet, many constituents from the retail sector in the first half of 2023 have performed with considerable aplomb. Much of the increase in sales may be down to inflated valuations rather than volume, but nonetheless, any increase has surprised many in the current climate.
Look below -
THE MAIN UK RETAILERS year to date - NEXT +18.97%, M&S +62.89%, HALFORDS +2.26%, TESCO +14.50%, SAINSBURY +26.02%, OCADO +48.07%, BOOHOO -2.30%, AB FOODS +26.43%, THG +1-15.58%, CURRY'S -4.05%, WH SMITH -0.79%, AO WORLD +73.17%, FRASERS +8.19%, BURBERRY +5.47%, JD SPORTS +18.70%, ASOS -24.81% - LEADING EUROPEAN RETAILERS - INDITEX +33.32%, H&M +51.11%, LVMH +16.70%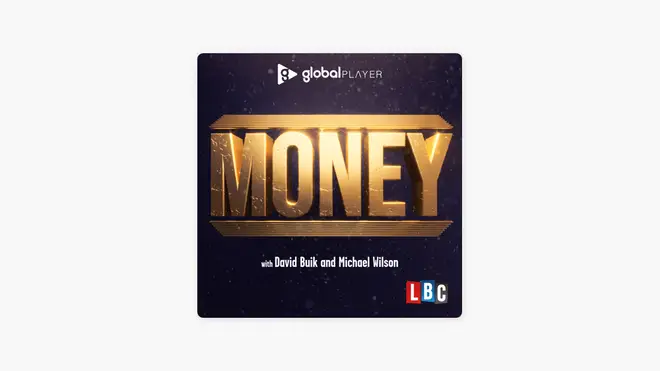 David Buik & Michael Wilson, two of the most respected commentators in the world of Money and Business come together for a weekly Global Player original podcast – Money!
Last week official retail sales data was posted. Sales volumes are estimated to have risen by 0.7% in June 2023 with increases across all the main sectors (food, non-food and non-store retailing) except automotive fuel, following a rise of 0.1% in May 2023 (revised from an increase of 0.3%).
Non-store retailing sales volumes rose by 2.7% in May 2023 because of strong sales by online retailers selling outdoor-related goods and summer clothing; this was boosted by the warm weather in the second half of the month.
Forecasts for retail sales during 2023 suggest they will grow between 4% and 6% over 2022 to between £3.99 trillion and £4.07 trillion.
Last year's annual retail sales grew 7% over 2021 and totalled £3.81 trillion. This growth rate is above the pre-pandemic, average annual retail sales growth of 3.6%.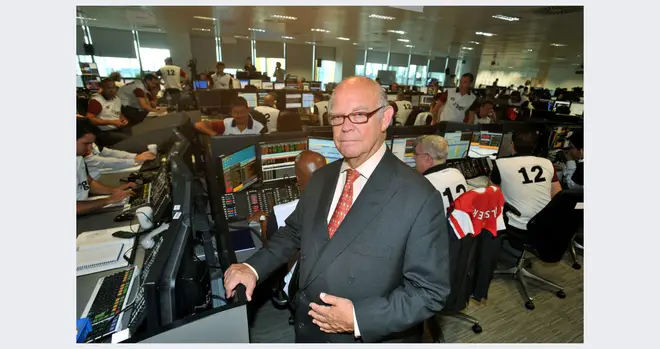 So, it might be fair to ask where does this enthusiasm and capacity for spending the consumers' hard-earned largesse, come from?
There is little doubt that the enormous amount of money squirrelled away during the pandemic, estimated two years ago to be as much as £170 billion, still may have some firepower.
There have been outstanding performances by M&S. At last, their fashions are attractive for all ages and their food maintains its high standards. NEXT and AB Foods (Primark) remain very much in the mix, appealing to stretched consumer finances. JD Sports has made great strides abroad.
Supermarkets, Tesco and Sainsbury, have benefited from inflation. They have pleased their shareholders, but both are looking over their shoulder to Aldi and Lidl, who are on the march.
These German operators are influential operators, who have 4000 domestic outlets. H&M and Inditex (Zara) have blazed the trail so far this year, thanks to strong demand across the UK and Europe.
The specialist luxury good operator, The Hut Group, which floated two years ago has seen its shares rally strongly, aided and abetted by fresh investors. It is interesting to note that luxury operators such as LVMH and Burberry, to a lesser degree, have rallied strongly, thanks to improved economic conditions in China.
The US has not been as an attractive hunting ground this year, as it has been in the past. Ocado shares have soared to their highest level since January after the online grocer reached a settlement with AutoStore over robot patent litigation claims.
The Norwegian robotics firm will pay £200million to Ocado in 24 monthly instalments, starting this month.
Holidays are back on the agenda with a vengeance, as reflected in the share prices of airlines, hotels, and travel companies. The stifling hot weather has caused issues across the Mediterranean, especially the raging bushfires across Rhodes and Greece.
These incidents have skimmed some cream of their respective share prices in recent days.
However, the gains have been impressive.
UK/IRISH AIRLINES/HOTELS/TRAVEL YEAR TO DATE - IAG +20.67%, easyJet +46.33%, RYANAIR +44.46%, WIZZ AIR +40.52% - TUI TRAVEL -18.31%, EXPEDIA (US) +36.22%, BOOKINGS.COM (US) +45.37% - INTERCONTINENTAL HOTEL GROUP +15.94%, MARRIOTT (US) +30.13%, HYATT (US) +35.38%.
Let's hope consumers can maintain their appetite to spend money and enjoy themselves, as the discouraging clouds of economic pressures in terms of the cost of living continue to envelope around our lives.