Diane James: Ukip Must Modernise Or Else It Will Die
23 January 2018, 15:32 | Updated: 23 January 2018, 15:35
Two former Ukip leaders discuss the future of current Ukip leader Henry Bolton
Nigel Farage spoke to former Ukip leader Diane James about the controversy surrounding embattled Ukip leader Henry Bolton.
Diane told Nigel that Henry deserved some "real credit" when it came to the issue of reforming the Ukip NEC. 
She went on to say that she continued to support Henry as leader, whilst not condoning his behaviour in his private life. Diane said that "he was prepared to do the job" and should be supported by the party.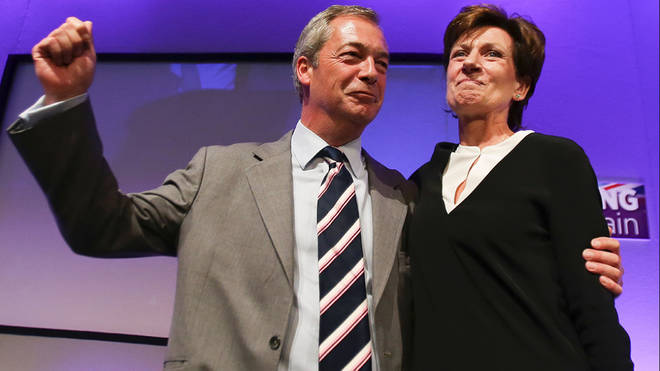 Nigel asked whether Henry Bolton can win the EGM which is set to take place in February. Diane said "yes he can... if he can take too the membership the conviction and the convincing evidence that he knows what the problems are, he's got resolutions that he believes he can implement and get the party out of the sterile position it's been in."
Diane compared Ukip's woes to the situation in Labour with Momentum "taking over" and argued that all that will happen is "you will see the same old stuff going on, and then Ukip will die."